STAGE 1 – PROLOGUE
MAPLE MOUNTAIN – JULY 3rd
TOTAL DISTANCE: 13.4km
ELEVATION: 421m
DETAILS: ~3km neutral start/finish
FOX Feature Trail: Phloem
Once you've registered, today is about warming up your legs and body and making sure your equipment is ready for the week. After a neutral roll-out, you will start your singletrack journey with some panoramic views of the Cowichan Valley before dipping back into the trees. Once you reach the high point you will be treated to your first flowy descent of the week on Phloem, Solar Coaster, and Loggers Lane. A relaxed neutral pedal will get you back to Basecamp.
PRESENTED BY:


STAGE 2
MOUNT TZOUHALEM – JULY 4th
TOTAL DISTANCE: 39.9km
ELEVATION: 1,131m
DETAILS: Start on the clock, ~9km neutral return
FOX Feature Trail: Double D
Starting on the clock from Basecamp racers will traverse up through Mount Richards and some local farmland, only opened up for this event. Ascending "A Grand Traverse" on Mount Tzouhalem you will make your way up to the Arbutus-covered ridge line trails Field of Dreams and Rocky Mountain Ridge. After a few technical descents and some punchy climbing, you will be hooting and hollering down Double D, one of the most popular trails in the region. A short neutral ride will get you back to Basecamp.
PRESENTED BY:


STAGE 3
MAPLE MOUNTAIN – JULY 5th
TOTAL DISTANCE: 25.2km
ELEVATION: 921m
DETAILS: Entire course on the clock
FOX Feature Trail: Maple Syrup
Stage 3 will get you back into the Maple Mountain trail network. Once racers cross through the totem pole arch, they will be treated to 18km of pure BC singletrack. From the top of Maple Mountain riders will make good use of their dropper posts navigating Upper Maple Syrup filled with rocky descends and punchy climbs back into the flow of Phloem. A short gravel road ascend will get you into Lower Maple Syrup, followed by an up-and-down singletrack Bonanza, and a gravel road finish back into Basecamp.
PRESENTED BY:

STAGE 4
NANAIMO – JULY 6th
TOTAL DISTANCE: 35.5km
ELEVATION: 1,034m
DETAILS: Short neutral start, ~3km neutral return
FOX Feature Trail: Rollercoaster
Rolling out from Vancouver Island University, today's stage will lead racers into unique forests and endless rock bluffs. With three distinct climbs, you will get to experience a lot of the local favorites like Gatekeeper, Rollercoaster, and Shenanigans. The Finish line will be on the shores of Westwood Lake. Enjoy a quick dip before your neutral spin back to Basecamp.
PRESENTED BY:


STAGE 5
CUMBERLAND – JULY 7th
TOTAL DISTANCE: 41.3km
ELEVATION: 1,348m
DETAILS: Entire course on the clock
FOX Feature Trail: Blueprint
Starting in Cumberland you will make your way up a short section of gravel double track to spread out the field. Then it's onto Sobo no Michi, a masterpiece of a purpose-built climbing trail, which will get riders to the upper trail network. From here it's mostly down with the occasional punchy climb to connect some of the best trails the network has to offer. Field of Dreams, Blue Collar, and the Trent Canyon Trail are only a few gems of the day. Once you get to the top of Nikkie Mountain you'll be descending all the way back to the village of Cumberland.
PRESENTED BY: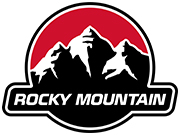 STAGE 6
CAMPBELL RIVER – JULY 8th
TOTAL DISTANCE: 44.9km
ELEVATION: 735m
DETAILS: Entire course on the clock
FOX Feature Trail: Rotary Rock & Roll
Today's stage is a classic epic XC ride. Around 45km of up and down through the phenomenal second-growth forest of the Snowden Demonstration Forest and Elk Falls Provincial Park. The course immerses you in the green room all day on a sliver of brown trail as you skirt alongside remote lakes and out onto open rocky bluffs. Some highlights of the day will be Jabberwocky, Rotary Rock and Roll, and Mudhoney.
PRESENTED BY: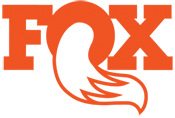 STAGE 7
CUMBERLAND – JULY 9th
TOTAL DISTANCE: 31.3km
ELEVATION: 957m
DETAILS: Entire course on the clock
Fox Feature Trail: Vanilla
Your final stage of the BC Bike Race! This is a shorter course that takes in some of the best descending Cumberland has to offer. After climbing Sobo no Michi you will be hitting over 2km of Vanilla, the trail that's on everybody's ride plan. From here, a gravel road climb will get you to almost 5km of mostly descending. Starting on the slightly spicier Blockhead and Bear Buns, onto some high-speed riding down the local favorites, Scat, Brat, and Bonestorm before crossing the finish line to celebrate your week and accomplishments.
PRESENTED BY: