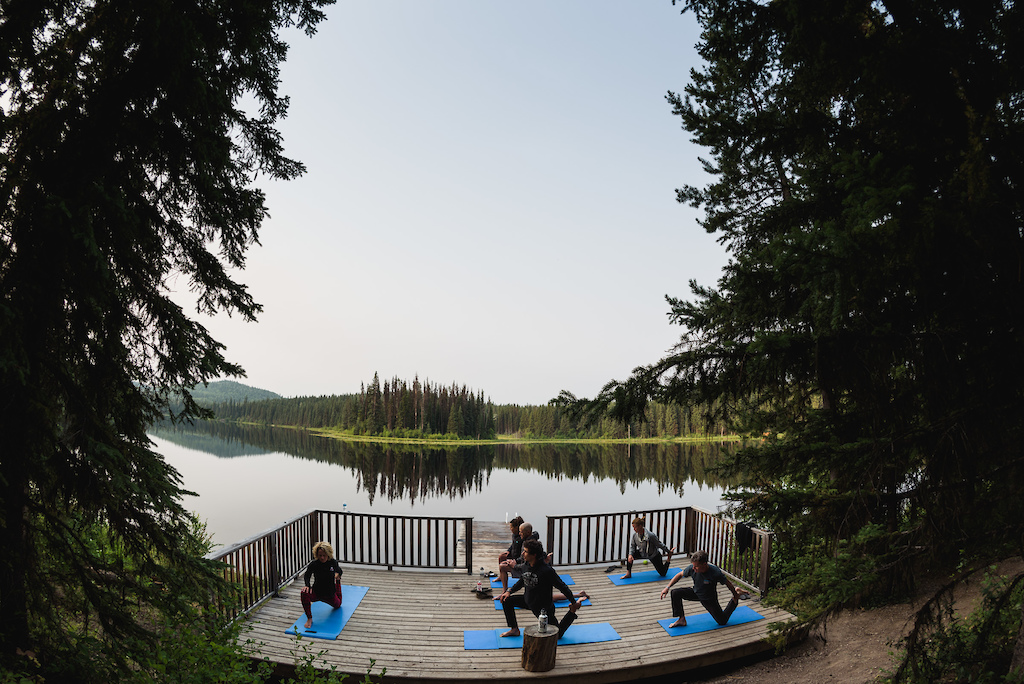 Burns Lake was a much-anticipated stop on our road trip and did not disappoint. We are honoured to have ridden on the unceded territory of the Carrier Sekani Nation and with over 800 acres of land available to the Burns Lake Mountain Bike Association (BLMA) for legal mountain bike trails – it's incredible to see what this community has created. The Boer Mountain trail network has been recognized as one of the most progressive, sanctioned, and sustainable trail networks anywhere – and all this was accessible from our tent doors at the beautiful Kager Lake campground.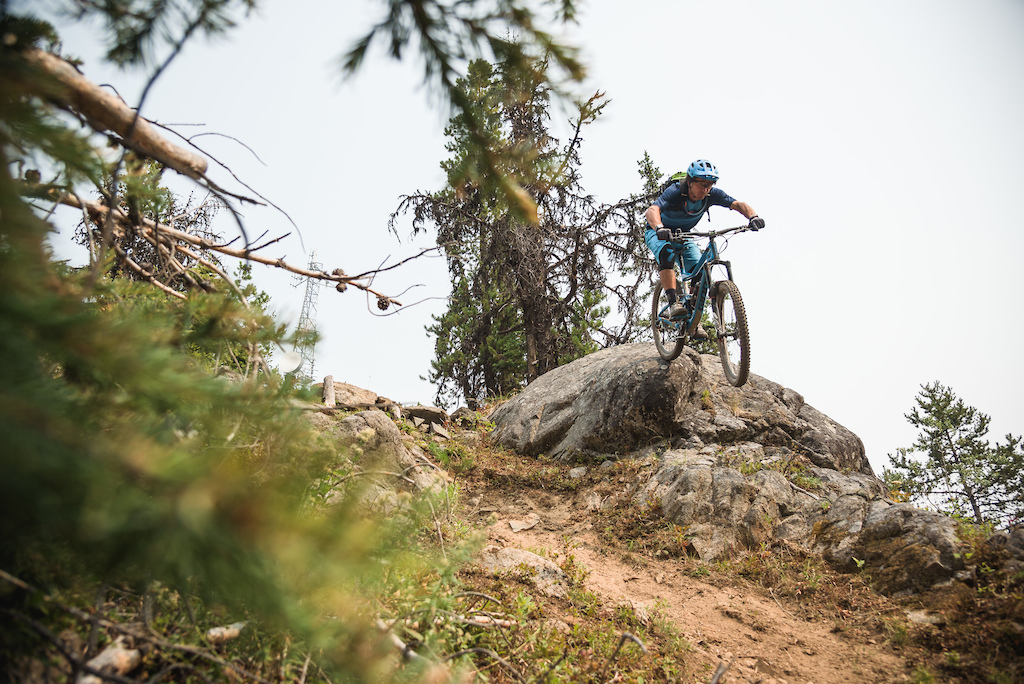 After doing a warm-up XC-ish lap around the campground – pre-ride, re-ride, before you freeride, as they say – riders were given options that allowed them to explore as much of the trail network as possible in the day-and-a-half that we were there. From guided pedals to guided shuttles laps and unguided recommendations, riders got a taste of it all. Some set off for a 'full epic' – up Razorback and down Pigasus to Slaughterhouse; a 4-5 hour endeavour that provides plenty of rocky sections, flowy switchbacks, and smooth berms. But why not go both ways? In the afternoon shuttles dropped riders off to shred down Razorback, as well as, Pigasus and other classics like When Pigs Fly; a nice jumpy and pumpy trail, and the Gravity Logic designed Charlotte's Web, as well as, the bike park and XC zone.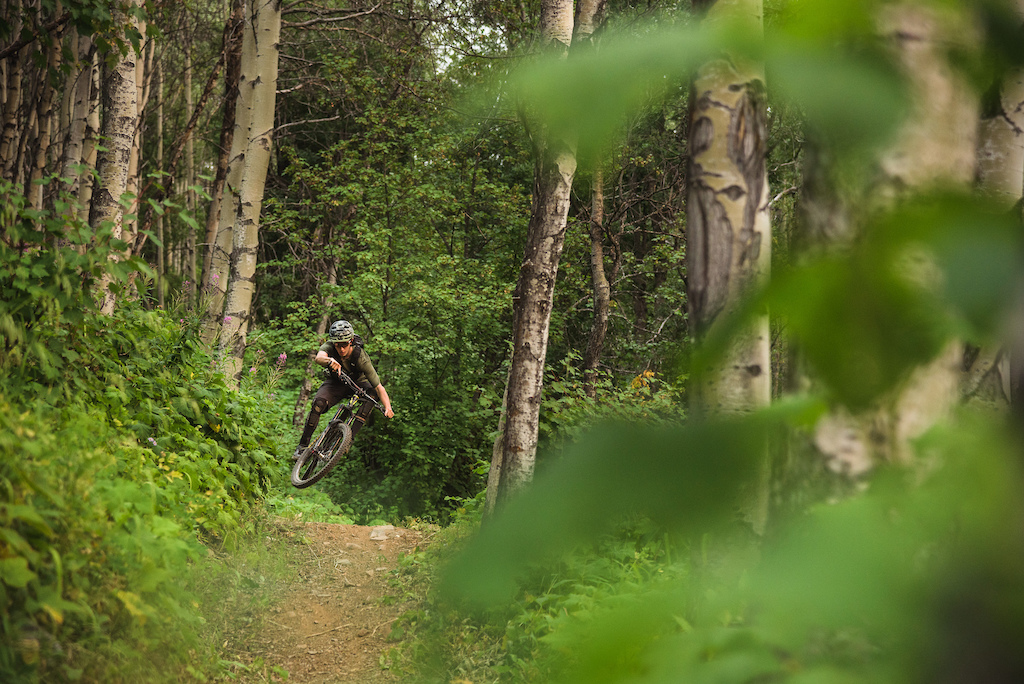 "Burns Lake kind of blew my mind!" This from two-time Canadian National Champion – in DH and XC, Elladee Brown. "Pigasus was the first trail we rode and it was, as Kelli [Sherbinin] calls it, down-country." For those of you wondering, downcountry is when you shuttle up but you still get tons of pedalling in on a mostly downhill trail. "[The trails] were super well built, really rad, fun BC singletrack that you've just got to get out there and try! For our second run we did Charlotte's Web, which is another super fun, give-me-more-when-I get-to-the-bottom-don't-want-to-stop trail. And then for our last run we did a black diamond called Full Boar. It had some really cool chutes, and crazy berms, and turns, and some drops!" Elladee couldn't help but smile as she described the riding; "one thing I love about Burns Lake is the diversity and I'm a diversity kinda gal!"
Professional athlete, Julia Hoffmann, enjoyed a longer pedal on the first day but, while laughing, admits that she preferred the downhill – "I was a bit tired after the flight [here] and with the jet lag, I crashed on the uphill." Overall, she loved the Burn's Lake trails. "You can ride fast or you can ride slow and you will have the same fun!"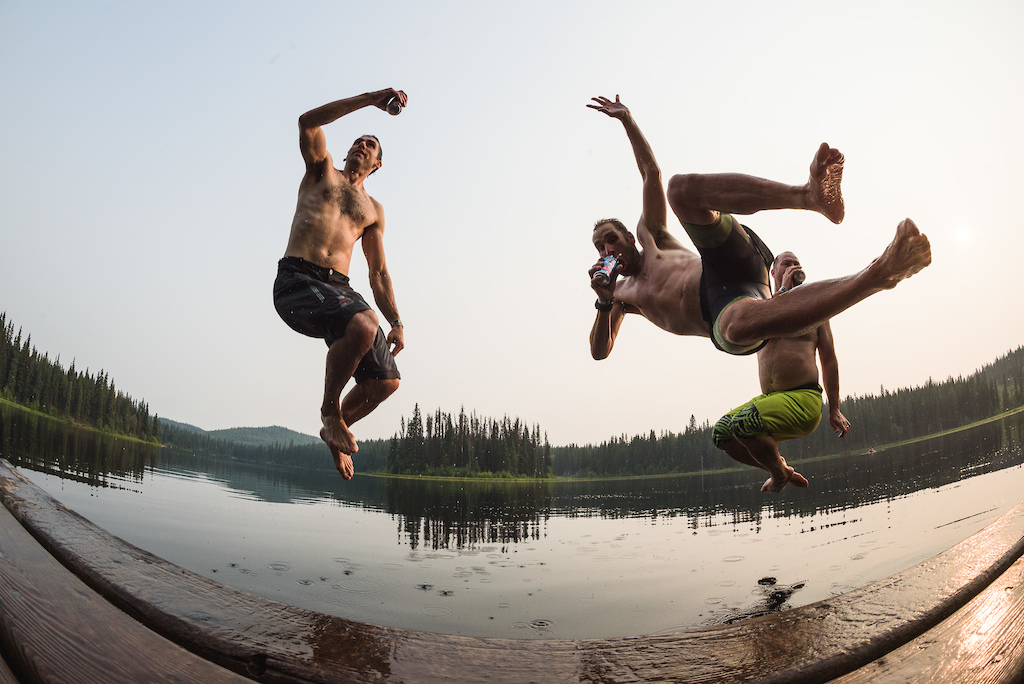 The Burns Lake experience didn't stop with the trails – although it could have and it would have been enough to spend the evening swimming in and paddling around the lake. But the community here is special and they arrived in full force with incredible food, bands, and even the mayor. Top of the Line catering from the Babine Lake First Nation provided us with tasty and unique fare that included local traditional favourites like bannock, moose stew, and hand-whipped soap berries. A custom banner trimmed the edge of the stage welcoming our riders with their country flags and performers played while our riders sat back and enjoyed the show. We were especially honoured to see so many Burns Lake locals show up with kids and dogs in tow to spend the magical evening with us.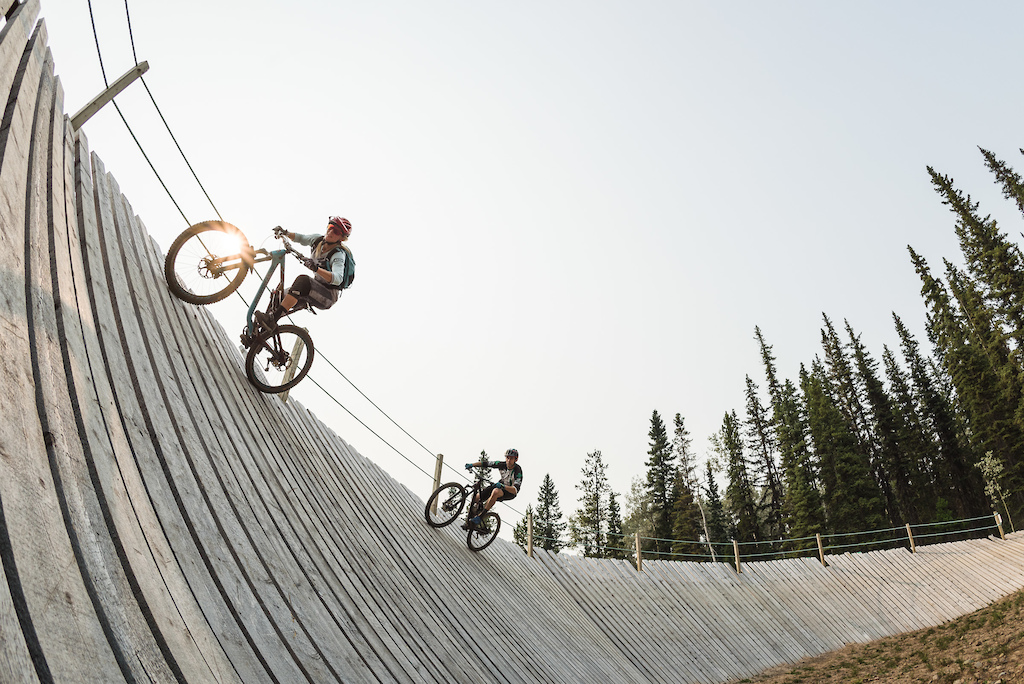 "With this community, the one thing that you're going to notice is that they're totally into [mountain biking] and they're all in." Kelli Sherbinin is the co-owner of Endless Biking and a BC Bike Ride Guide. "It is their lifestyle, it is something that they've chosen, and it is what they really want to put all their effort into. You really feel that when you get there! From their whole crew coming out [to help guide] and helping out to making sure we had live entertainment – and half of them were in the band – it was a really authentic experience. And even the First Nations coming out and providing us with their local fare – it was just a really neat experience!"
Kelli met one of the local performers when she was in Burns Lake previously to teach the Professional Mountain Biker Instructors (PMBI) course. "Rachelle [van Zanten] is a slide guitarist and is super talented. The people up north here live for the fresh water, the trees, the air, the community, and the recreation, a lot of her singing was about that so it was really neat to bring that home on our last night [in Burns Lake]. It was a very cool performance!"­­­­­­­­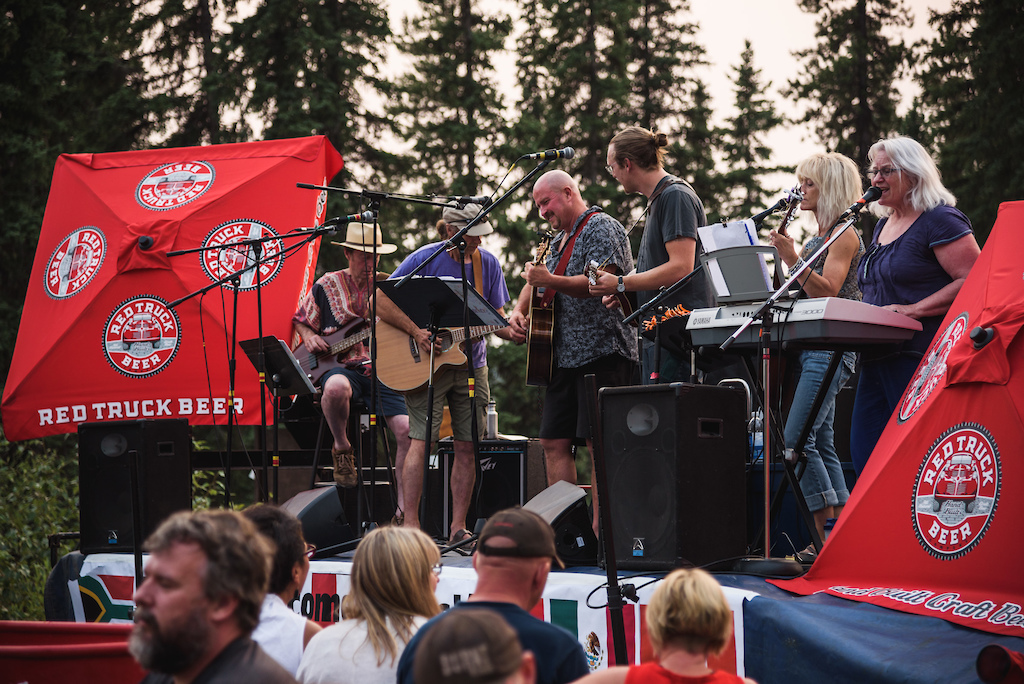 'Burns Lake is a world class mountain biking destination and vibrant mountain biking community.' This mission statement taken from the BLMA website couldn't be truer in our eyes and those of the international riders we are hosting on this ultimate road trip experience. Well-done Burns Lake!