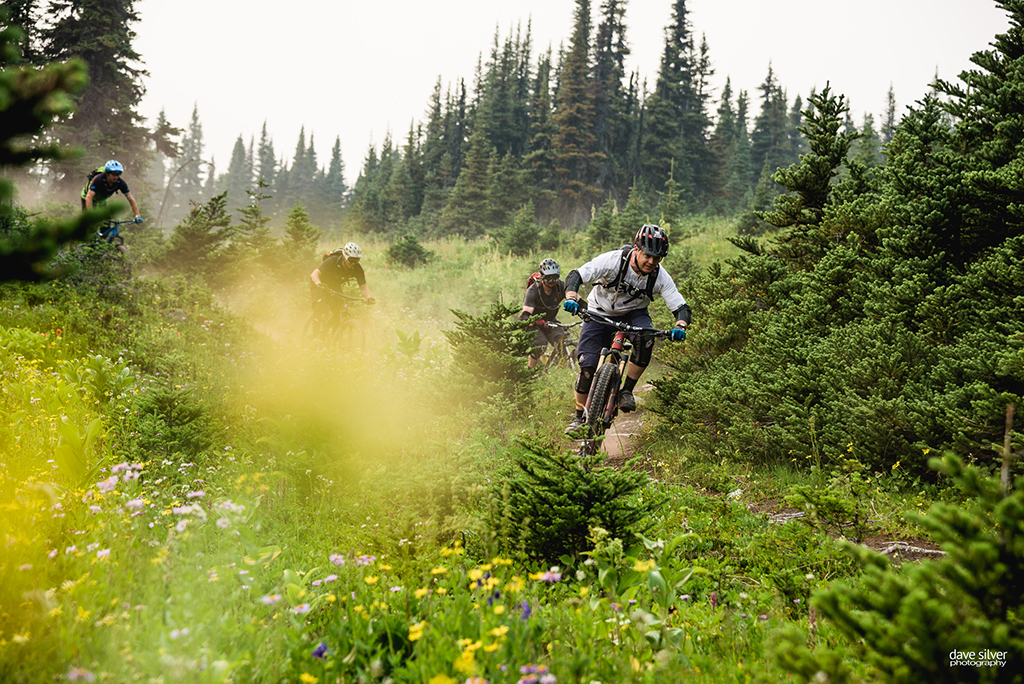 Leaving Burns Lake behind and heading further north to Smithers and Terrace, we were grateful to camp and ride on the unceded territory of the Wet'suwet'en and the Tsimshian Nations.
Our caravan arrived at the exhibition grounds along the Bulkley River in Smithers on Wednesday in time for a full day of exploring. The community of Smithers celebrated its centennial in 2013. Originally founded at the turn of the century as a divisional point on the Grand Trunk Pacific Railway, the town has become a thriving mecca for outdoor recreation, mountain culture, and community life.
After eating lunch riders followed a route marked with the classic BC Bike Race pink tape flagging protocol, which allowed them to freely adventure out, unguided or with a guide on the all-mountain-esque Bluff Trails. A network of 37 trails, this area ranges from Green to Black Diamond, but the bulk (at 20 trails) are rated Blue.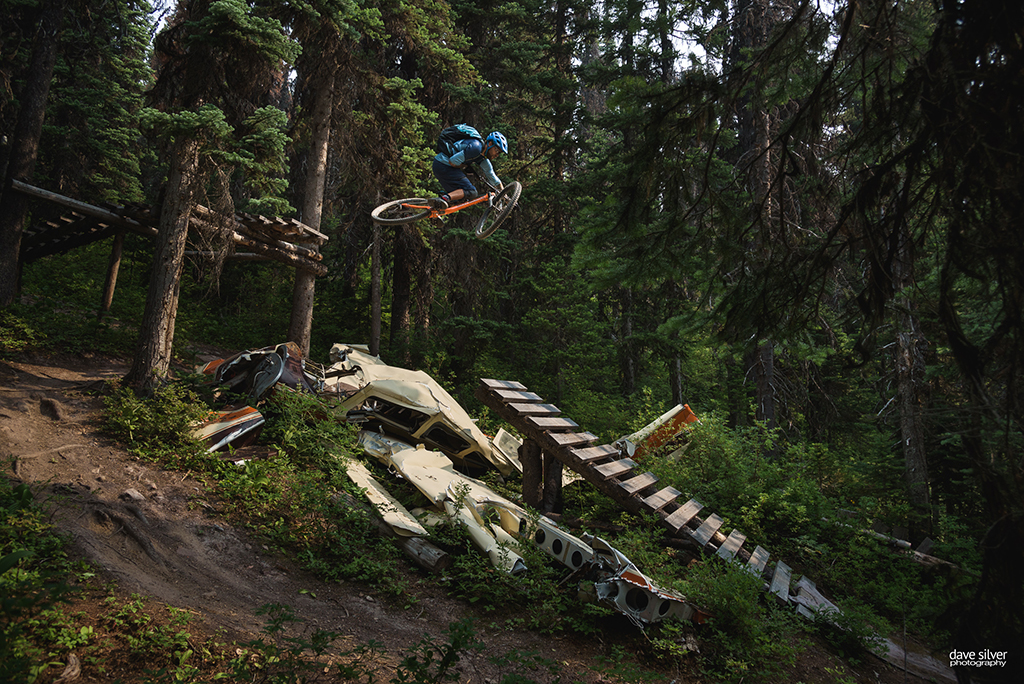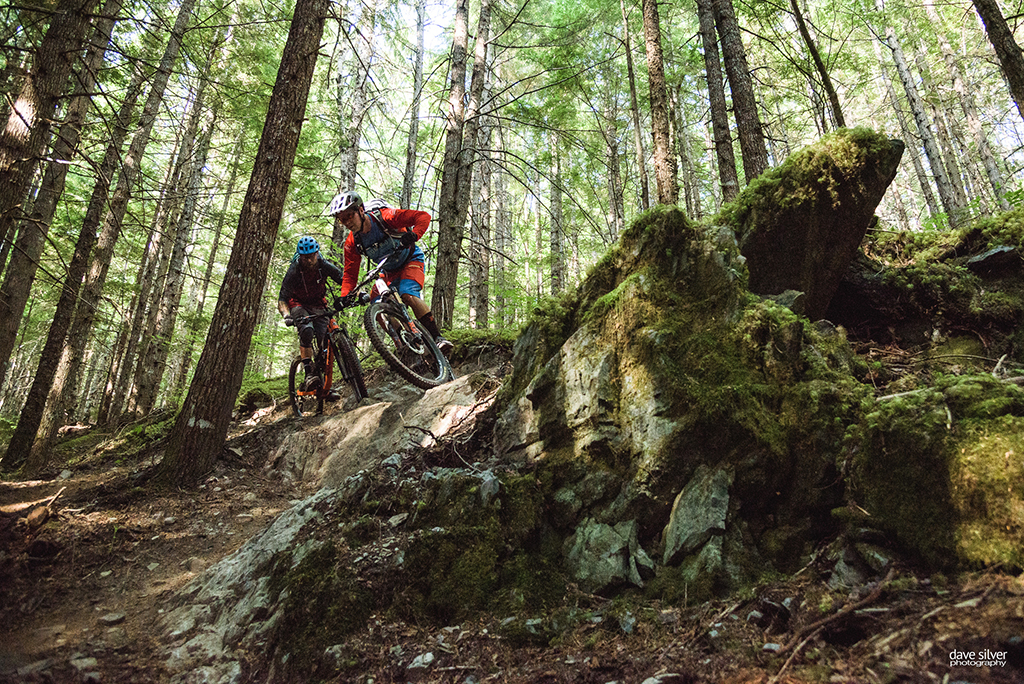 For the afternoon riders were shuttled up Hudson's Bay Mountain – home of the local ski resort in the winter – to ride trails like Piper Down, Piper Cross, and the local jump trail; Pay Dirt. Endless Biking owner and BC Bike Ride Lead Guide, Darren Butler, delivered the ride plan every morning and suggested for this portion of the day that riders "pucker up and wear knee pads." But he did round it out with the inspiring words that we all love to hear – "The dirt is delicious!"
For the more advanced riders in the group, we offered a guided shuttle down Backdoor. This is a double black diamond ride with relentless sustained steeps. It's the kind of trail that will "make you late for dinner," as there is no pull-out option.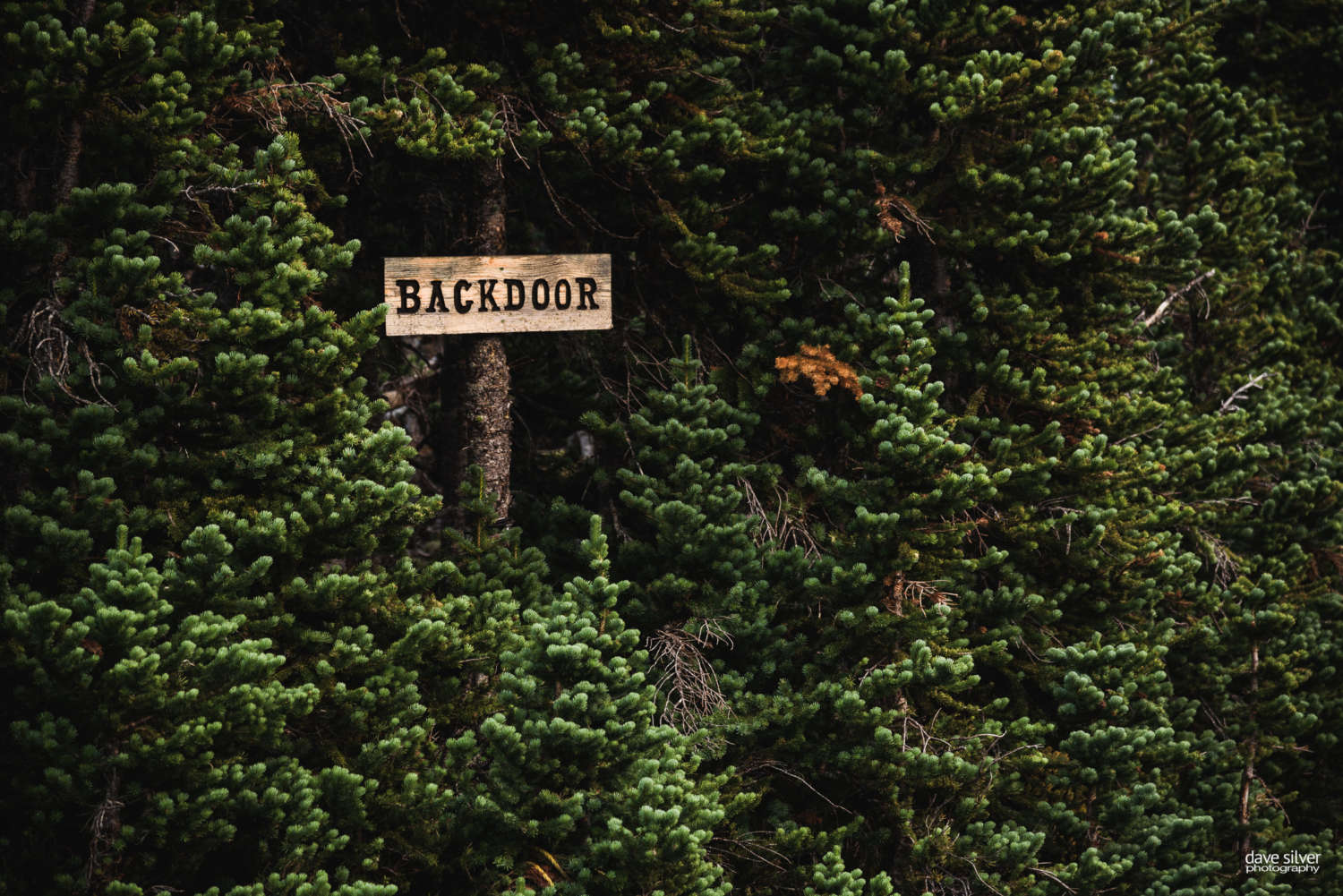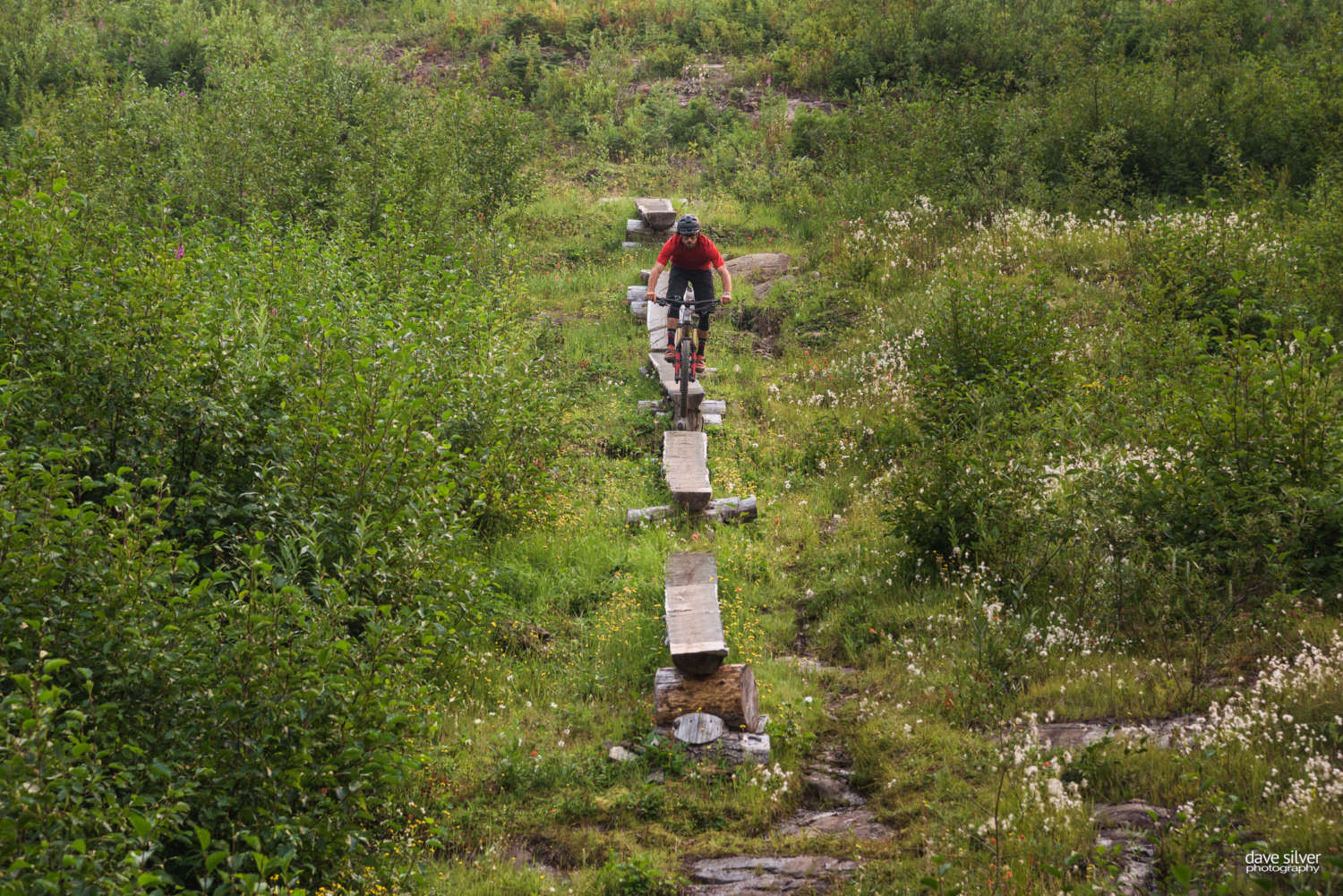 The next morning before leaving for Terrace, riders had the options to ride more of the Bluff Trails, shuttle Backdoor, or check out a new area and try out Huckin' Eh and Pump Daddy.
Riders were spent and ready to pack it in for the day when we hit the road to Terrace, and settled in to enjoy the mountain views the region is known for as we followed the route of the Skeena River. Our base camp for the night would be Ferry Island, a popular area for local anglers as the river wraps around it on all sides.
The next morning riders were treated to all mountain loops on Steinhoe Ridge and Terrace Mountain, these included 'must ride' trails like Lichen Loop, Flathead, and Downtube. Downtube was opened in 2016 and is fully machine built, it offers fast, smooth, and pumpy flow with short punchy climbs as it traverses across a rocky spine.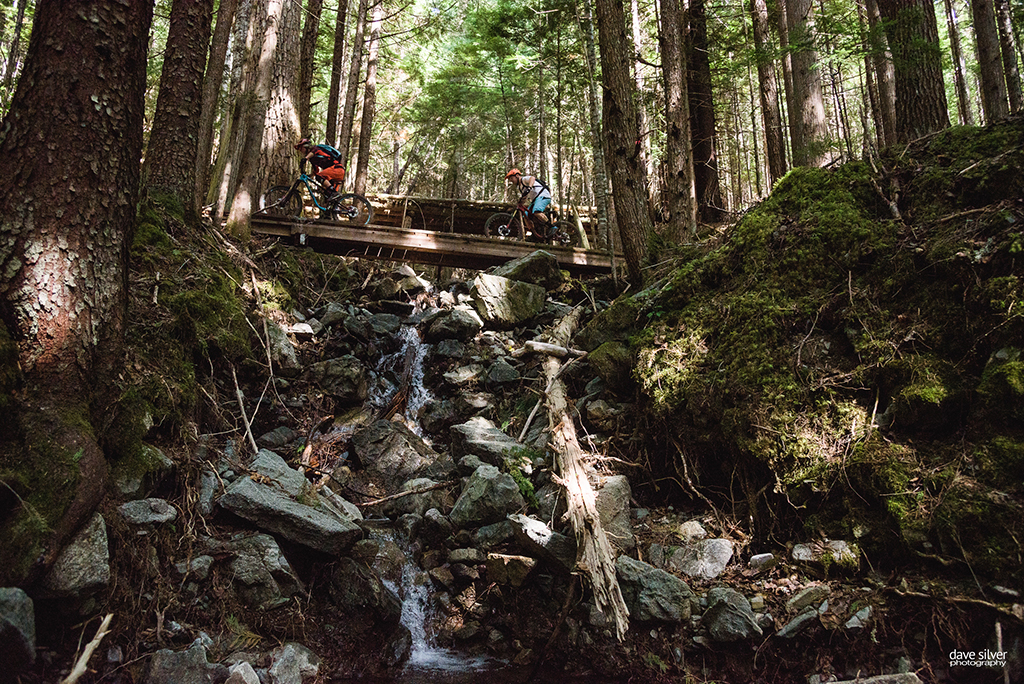 In the afternoon riders were treated to shuttles on Copper Mountain that included Packhorse; smooth downhill goodness, Lucky Seven; a 2-kilometre all-mountain that is mostly a fast and smooth descent, and Big Easy; a hair straight back pucker fest!
Long time BC Bike Race and Ride Course Medical Manager, Fletcher Havelaar and his wife, Aleksa, became locals of Terrace about two years ago. "I specifically recall these exact words coming out of my mouth – 'I'm not moving there unless there are good mountain bike trails,'" says Aleksa. Both are now directors for the Terrace Off-Road Cycling Association (TORCA). "Not only was there already a pretty robust network here, but I could see the potential for so much more development in the area as we explored. We are fortunate to have a relatively mild coastal climate compared to other northern destinations, so our trails are typically accessible before everyone else's on Route 16."
TORCA went through a transition in the fall with the majority of their Board Members retiring and handing over the reins to a fresh batch of volunteers. The new members are enthusiastic and keen to build on the existing foundation – "We've worked really hard on formulating a plan to grow the sport in town and to further develop Terrace into a world-class mountain bike destination."
"The best thing about having the BC Bike Ride come to town was hearing about how so many of these riders wanted to come back and spend more time in our backyard. On a personal level, I'm really proud of our new home and I was really excited to share the stoke with other people who love to ride as much as I do.
As a trail advocate, I understand the importance of attracting events like BCBR to increase tourism, which supports our local economy. Everyone wins when you become a go to adventure tourism destination."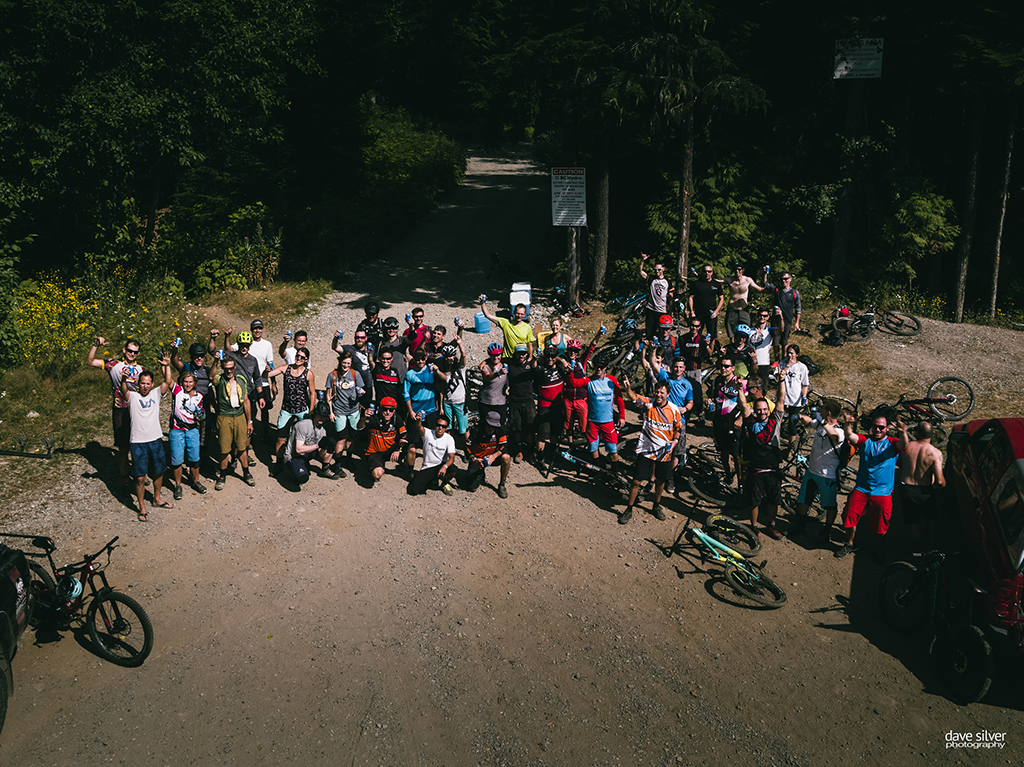 After packing up our bikes and shipping them off to meet us in Vancouver, our nomadic family continued on down the road to dip our toes in the Pacific Ocean and explore all the incredible adventures that Prince Rupert has to offer. We followed the Skeena River to where it meets the ocean and spent two nights that Cassiar Cannery where we filled out days with deep sea fishing, jet boating, soaking in natural hot springs, and canoeing. On our final night we drank beer, reminisced about everything we had experienced since starting out on this crazy trip and high fiving when we were at a loss for words. We can't wait to do it all again!