Cowichan Valley
Cowichan, located on southern Vancouver Island is home to the warmest year-round temperatures in the country. With miles of pristine coastline, lush, green forests, over 800 working farms, and a growing number of vineyards and internationally acclaimed wineries this location has a lot to offer. Cowichan's history goes back over 5,000 years, and with over 5,300 members, the Cowichan Tribes, is the largest single First Nation band in British Columbia. They are part of a larger first nations group referred to as the Coast Salish People.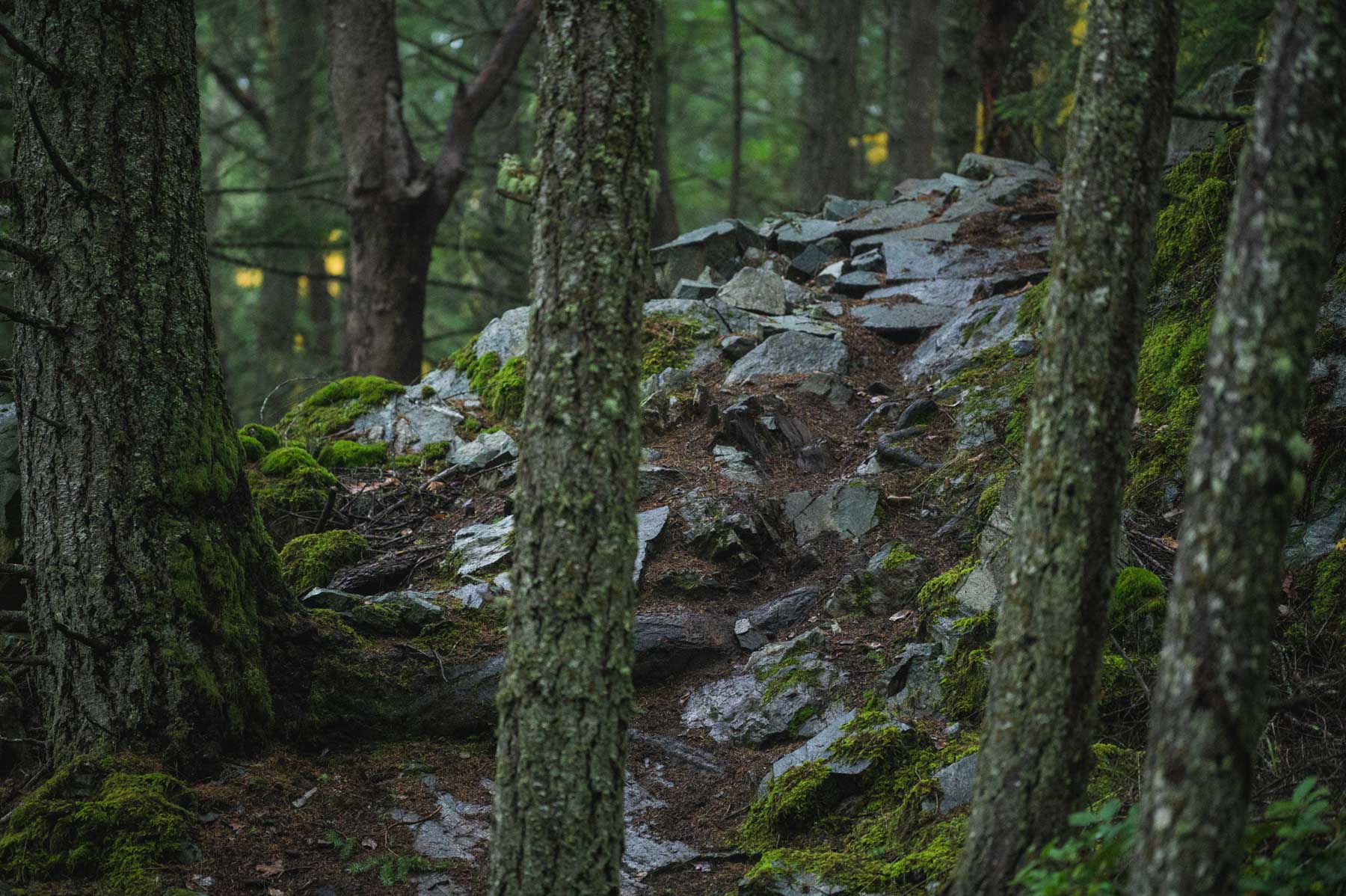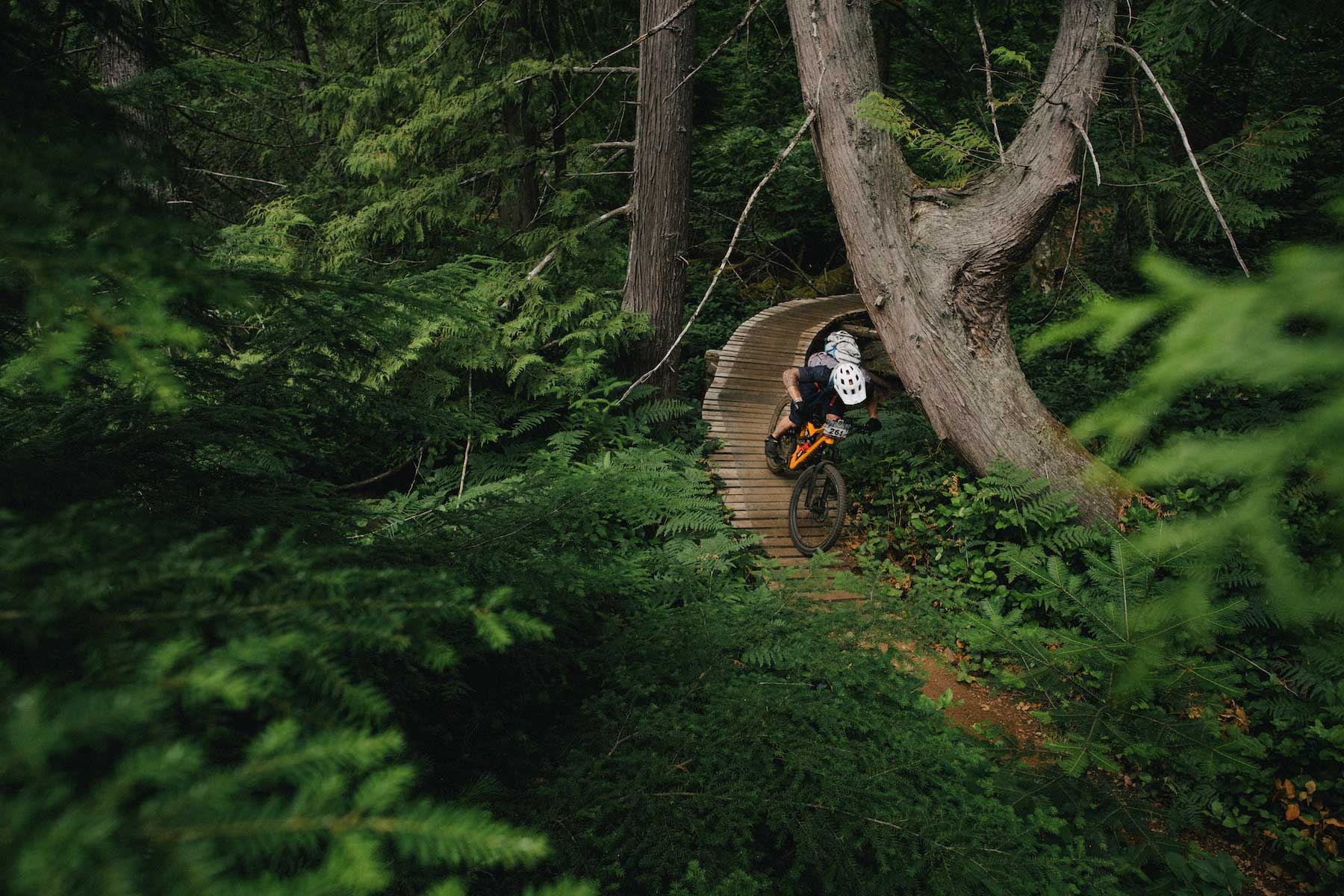 and some beautiful woodwork
Having raced here myself in 2019 I was keen to go back. What I remember the most were short technical sections, as well as a beautiful transfer stage between Mount Tzouhalem and Maple Mountain. Race day was dominated by phenomenal, fast singletrack with the occasional punchy climb. Double D on Mount Tzouhalem, one of the best flow trails on the Island, was a highlight of the whole week. The proximity between these mountains, and the amount of singletrack they have to offer, certainly make Cowichan a contender for two potential race days in 2023. You'll have to wait to find out about this decision though, since course details, the flow of the week and locations are still being discussed. The Race took place here in 2018 and 2019.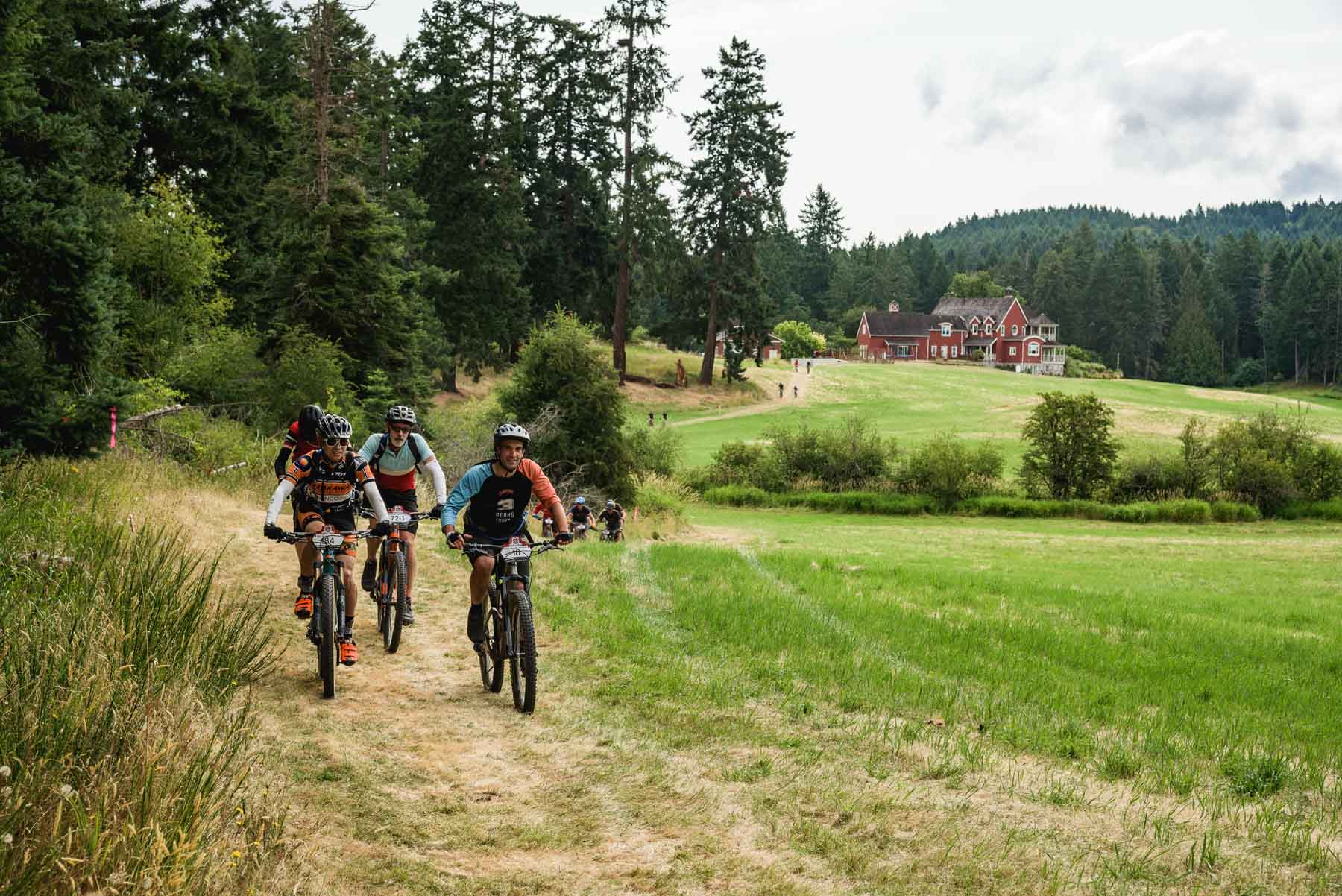 Transfer between Mount Tzouhalem and Maple Mountain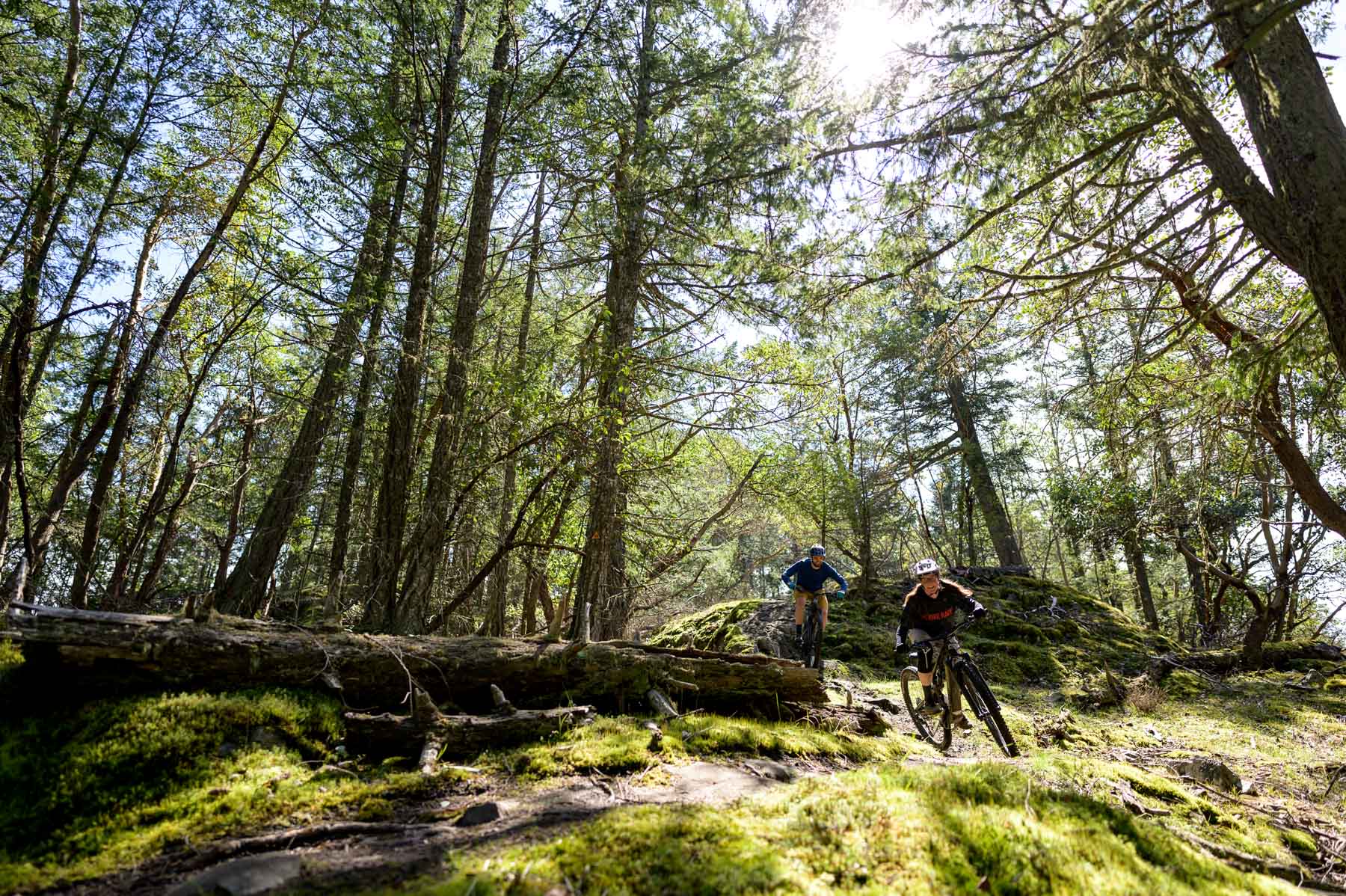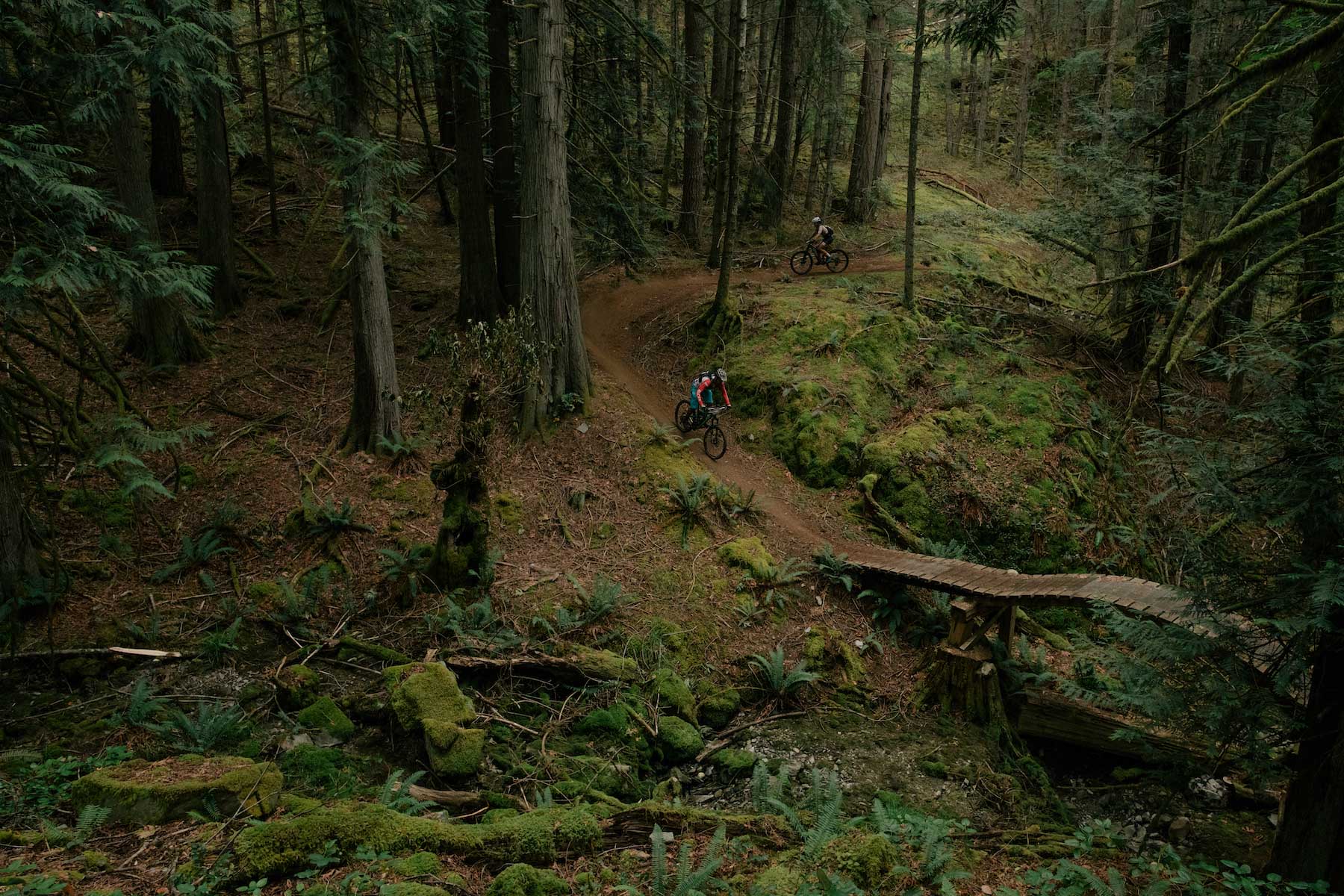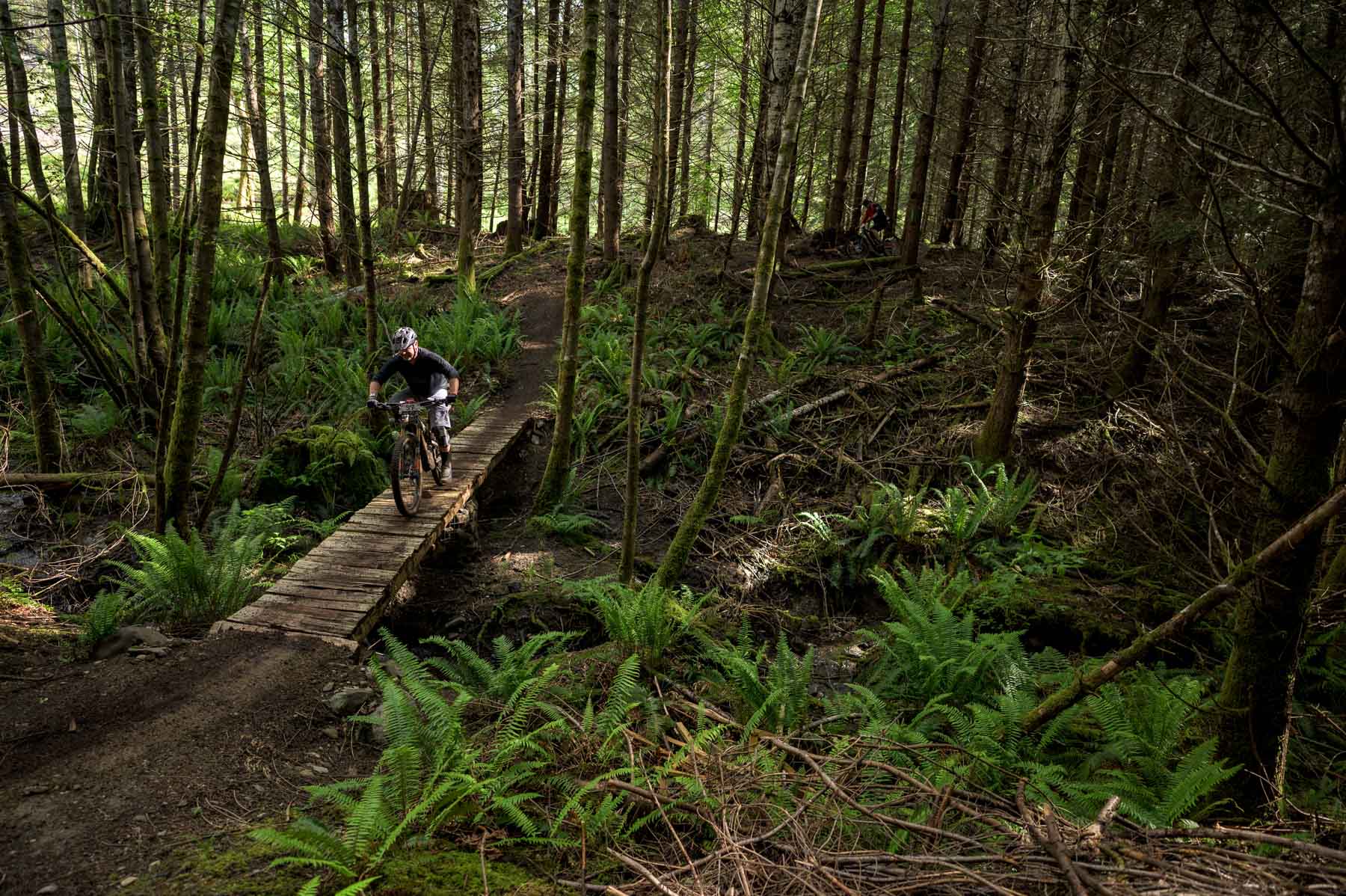 Cowichan Trail Stewardship Society
The Cowichan Trail Stewardship Society describes itself as a colony volunteering it's time to build and maintain a world-class trail network in a place they call home. They look after Mount Tzouhalem and Maple Mountain,  the main trail networks, as well as Mount Prevost, which caters more to Downhill riders. The CTSS has become an integral part of the community. Another area is Cobble Hill, which  is being maintained by the Cowichan Valley Regional District. The race in 2023 will take place on Mount Tzouhalem and Maple Mountain.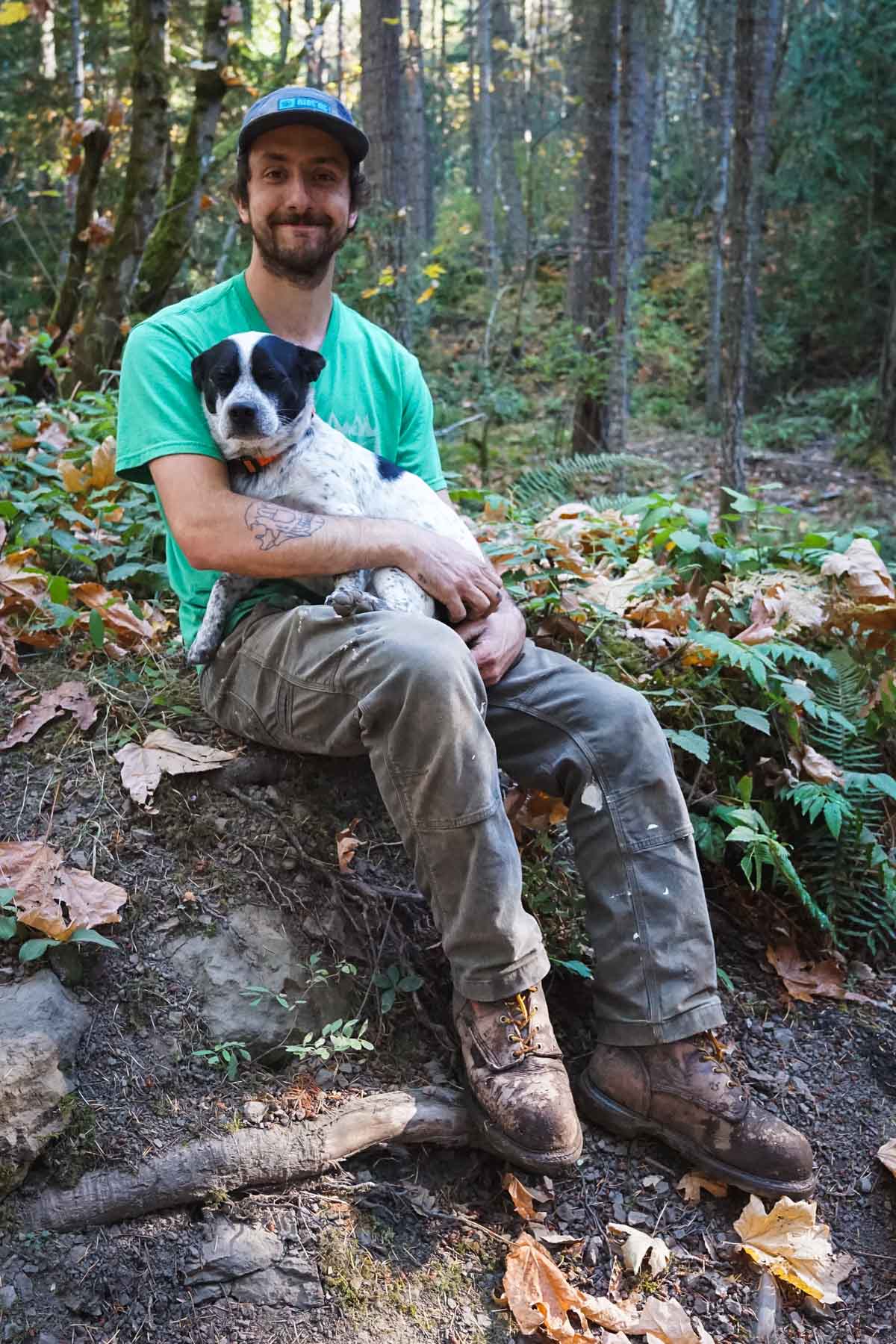 Brendan Gauthier, Trail Lead CTSS with his dog Blue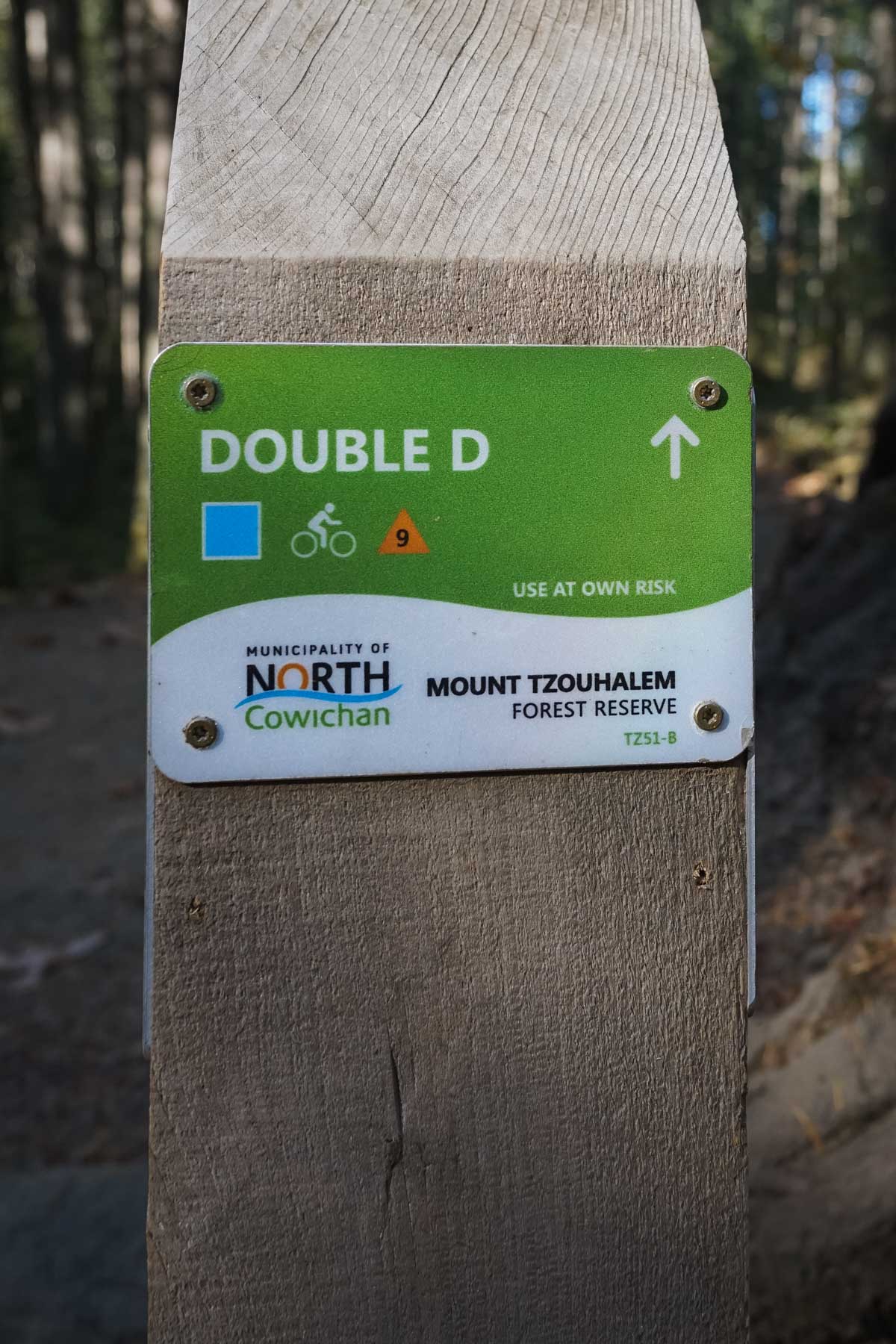 The network is well marked
The passion it takes was obvious when we met up with Michele Carr, Matt Grossnickle and Terry McKall. Michele and Matt are both on the Board of Directors of the Trail Stewardship, but also personally an integral part of the MTB community. Michele runs Dirt Groms and Matt is the Sales Manager at Cycle Therapy and has designed courses for BCBR in the past. Terry, a writer for Canadian Cycling Magazine focusing on their MTB coverage, lives in Victoria (1hr south) but rides here regularly.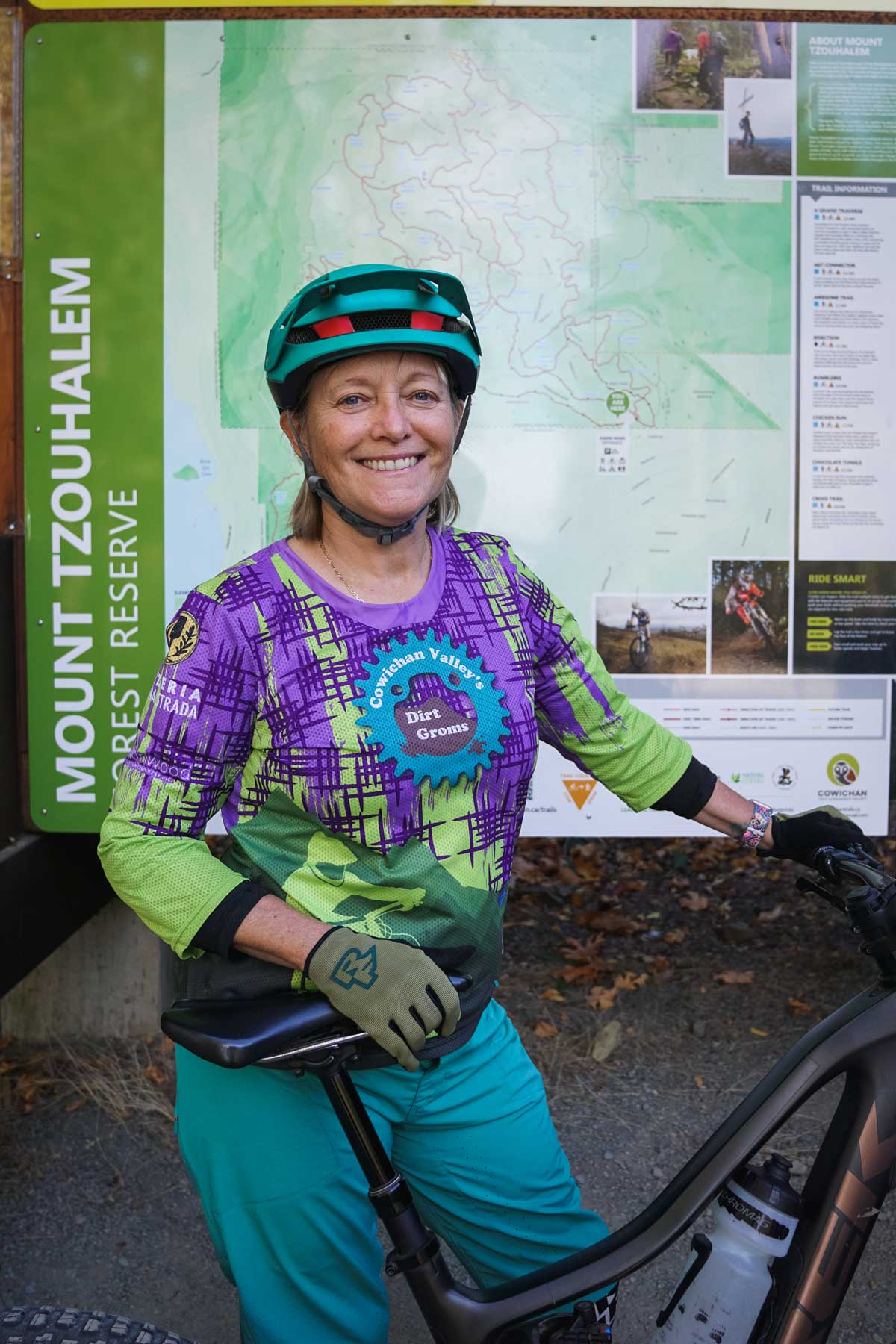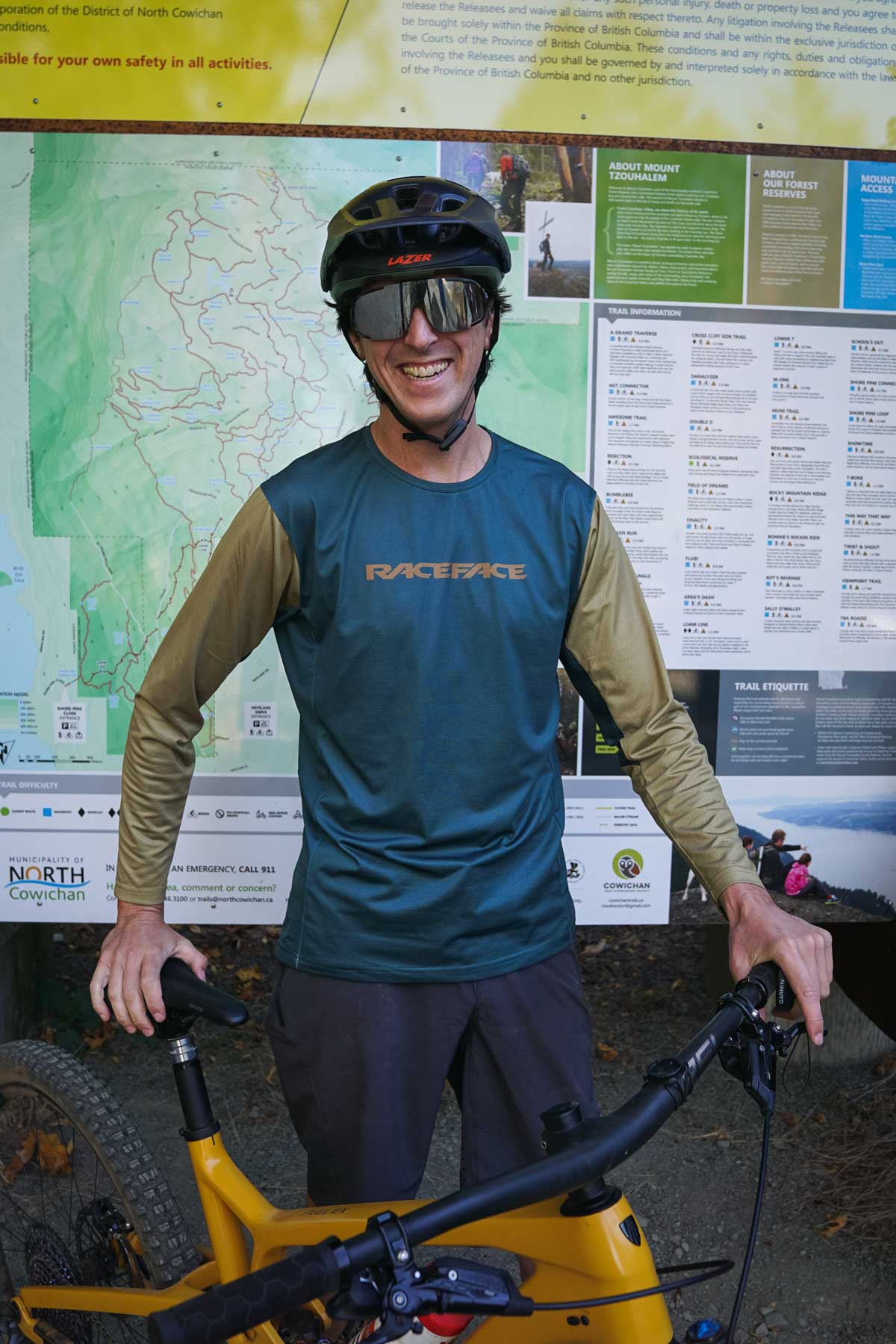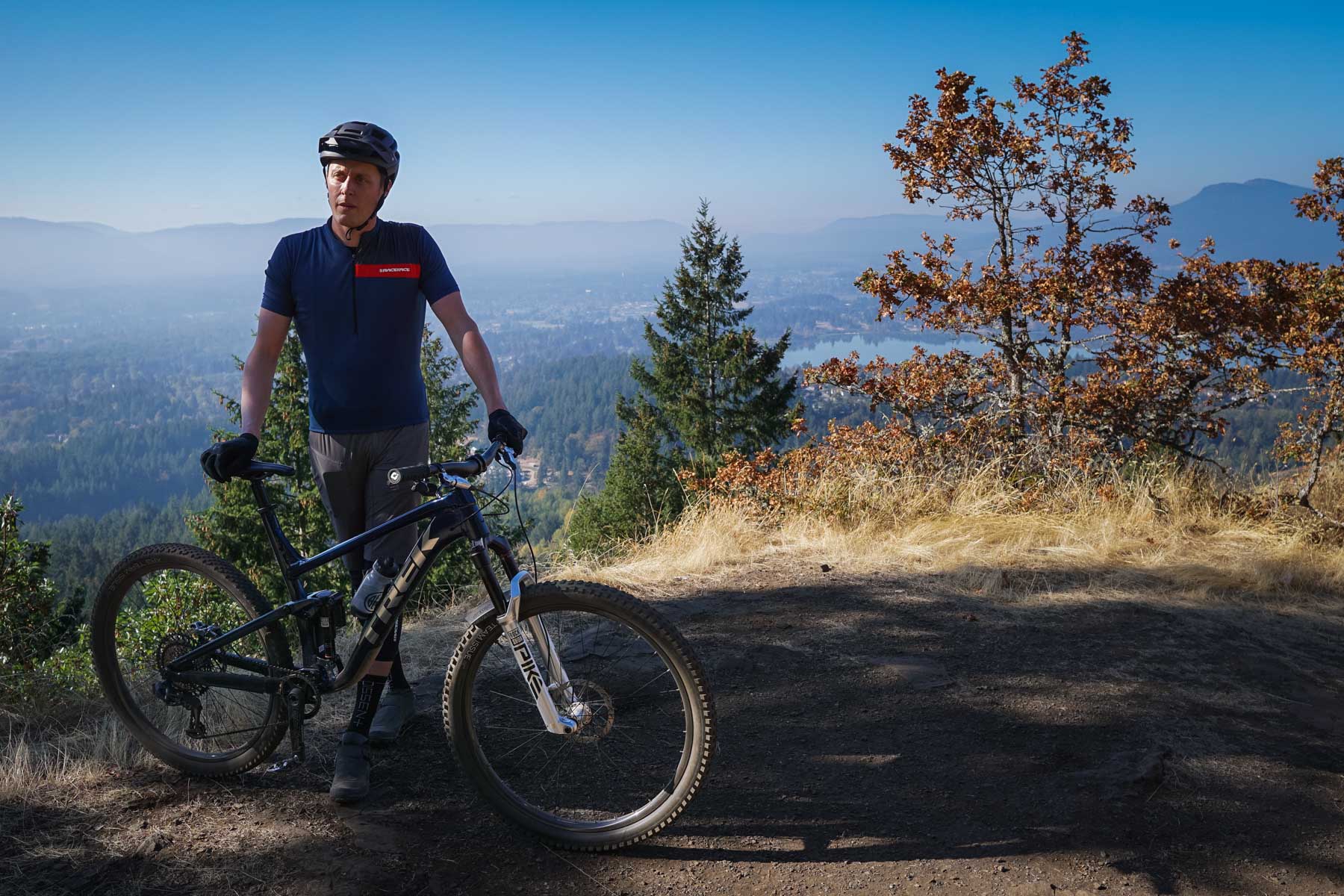 Matt Grossnickle, above Maple Bay
On the trails
Matt was our guide for the day. To cover a bit more ground we decided to climb up the Tzouhalem Main, instead of the designated single track climb, Lower Danalyzer. However, we didn't stay on gravel for too long and went straight into singletrack after a short climb. Matt filled us in about the history and current projects while we pedalled along. We hit trails like Danalyzer and Bisection, a lot of short connector trails, but most importantly Double D, a 2km low-grade bobsled run. This trail brings a smile to your face no matter your riding ability. Perfectly shaped berms combined with small table top jump. Everything can be rolled and enjoyed at various speeds.
The Cowichan Valley has so much to offer and we were only able to check out Mount Tzouhalem on this trip. We did get a good idea of the network, vegetation and riding style though. We will be back in November to capture and share some Maple Mountain footage. So stay tuned for the Cowichan follow-up.
Watch our social channels this week and check out more follow cam videos on our YouTube channel. For more trail info check out the below.
See you on the trails!
Jens