Race or Ride
Race or Ride? A question that crosses most racers' minds at some point. Once signed up, or even long before you start thinking about the event. How should I train and prepare? What bike should I ride? Baggies or Lycra? And also… How will I stack up against other riders and where will I end up in the final ranking?
First off, signing up for the BC Bike Race is a big commitment, but also an experience you won't ever forget. And no matter how you decide to tackle this event, gunning for the podium, challenging yourself, or just having a good time, it is an enormous accomplishment.
It comes down to how you want to experience your 7-day singletrack adventure. There is no right or wrong. No matter what you decide on, you'll have a blast. Furthermore, you will come out stronger than you went in and you'll do it with hundreds of like minded people.
Let's get into it.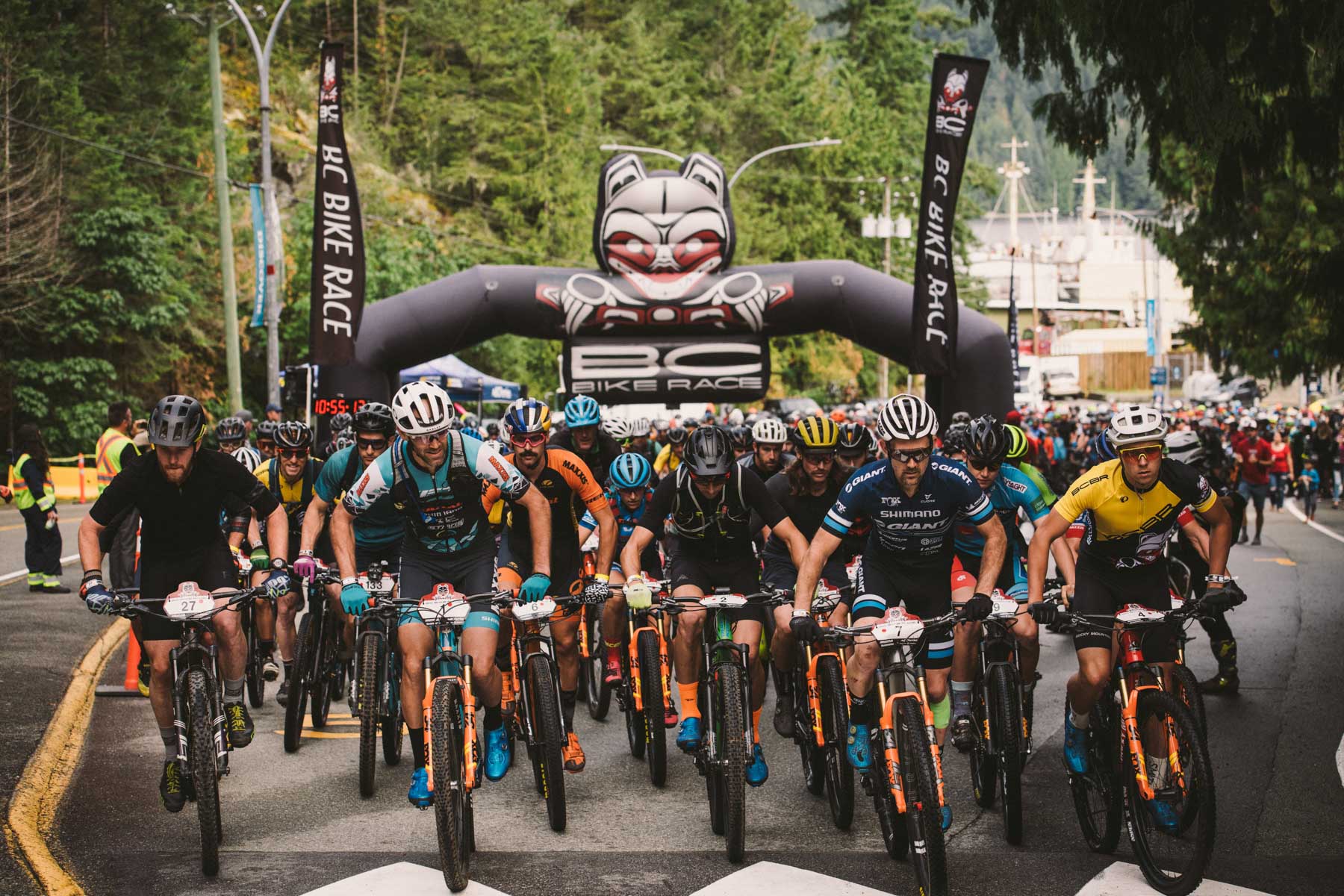 RACE
This one is pretty clear and as the word implies, you are here to go fast. All out, no stopping, lightweight, no pack, and just enough water to make it through the day. You are here to compete and you want to finish well within your category.
Fear not, we got you covered and can assure you, you'll have some proper competition. Every year we have new and returning racers, across all age groups, who are here with only one goal, to win their category.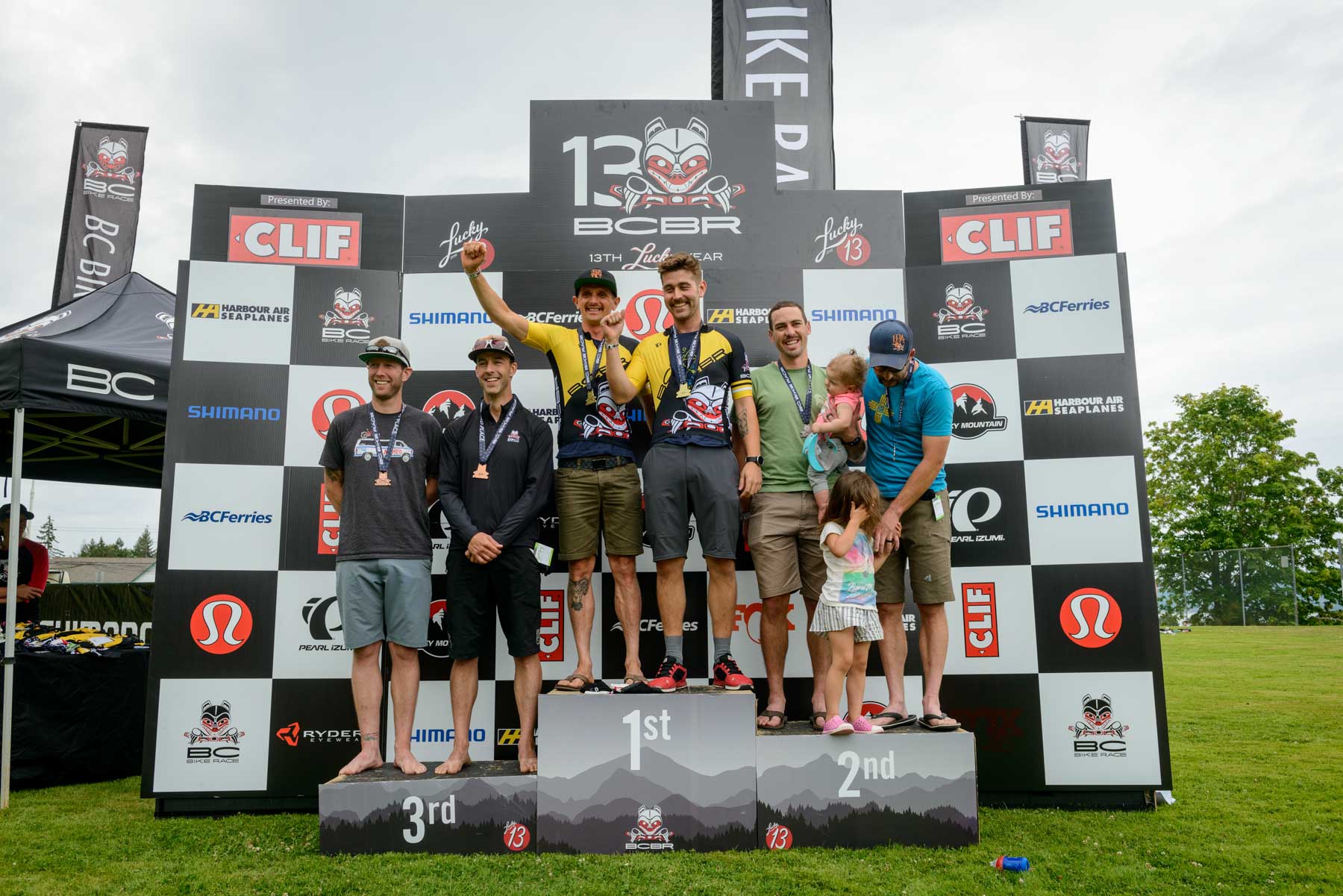 What Bike to ride:
This category has come a long way and I'd argue, even for racing, you have some pretty fun options these days. Steep head angles and awkward geometries are a thing of the past. Welcome the new breed of XC/Down-country bikes. You can go for 100mm of travel (front/rear) and be on the aggressive end, or opt for one of the newer 120mm "XC" bikes. With a "slightly" more relaxed geometry, these bikes are very capable and paired with lightweight components still at the "pinner" end of the spectrum. They've changed how XC Bikes handle and descend.
For tires, you also have a wide range of options these days. From very fast rolling, eg Maxxis Aspen/Ikon/Recon Race, low tread, hard compounds, and sacrificing some traction/grip, to beefier treads/compounds, e.g. Maxxis Forekaster/Recon for some more control. Changing the front tire to something slightly beefier makes a big difference, especially in BC.
On the pedal side, you are clipped in. No question.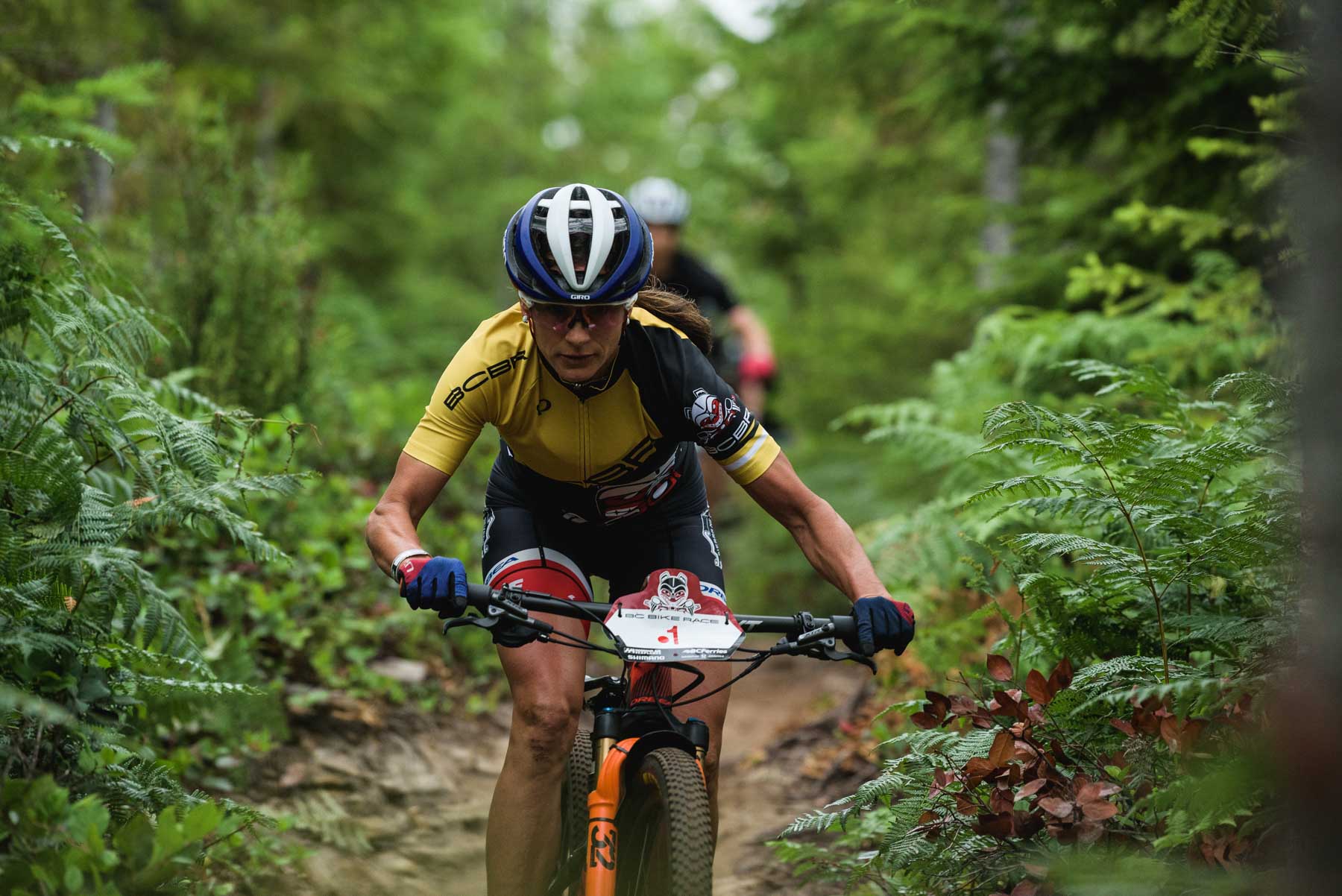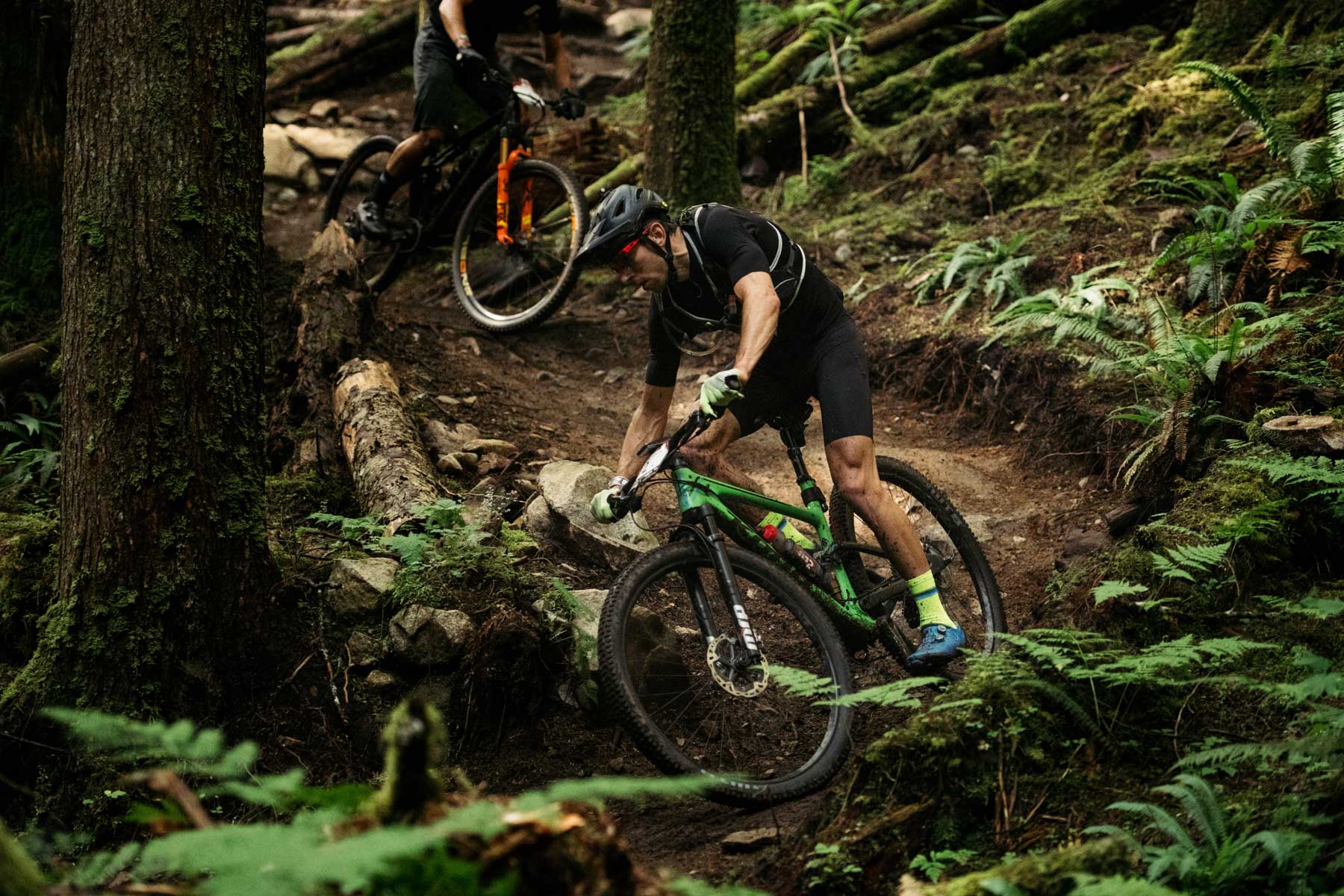 Kit:
If you fall under this category you know what you are going to race in. Tight fitting, XC jersey on top for extra storage and snacks and a pair of chamois shorts that you know and trust. One tip though for the hot days is hydration vests, which you see more and more Pros use in races. Having some extra water is always beneficial, and with their tight fit, they don't move around like a classic pack.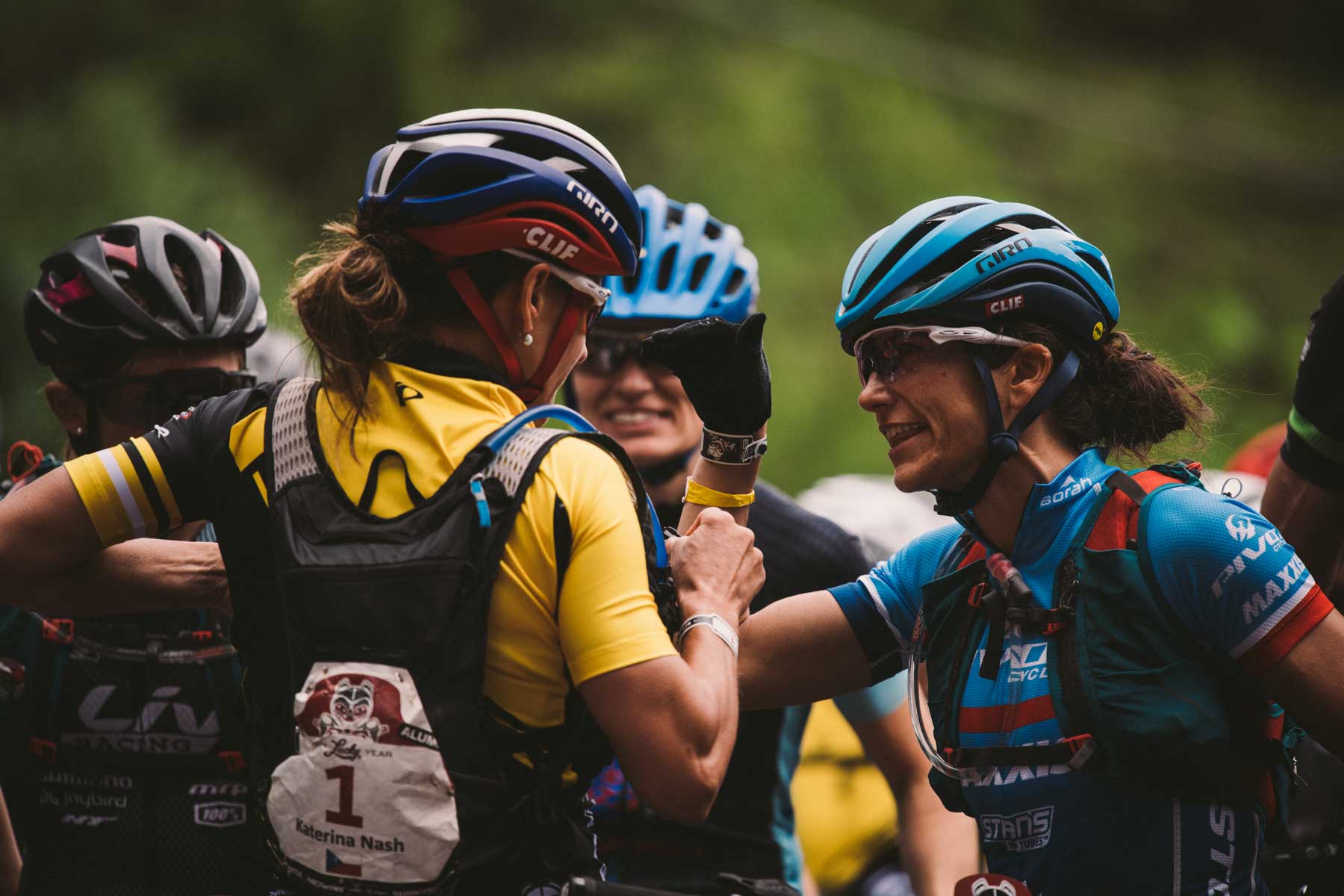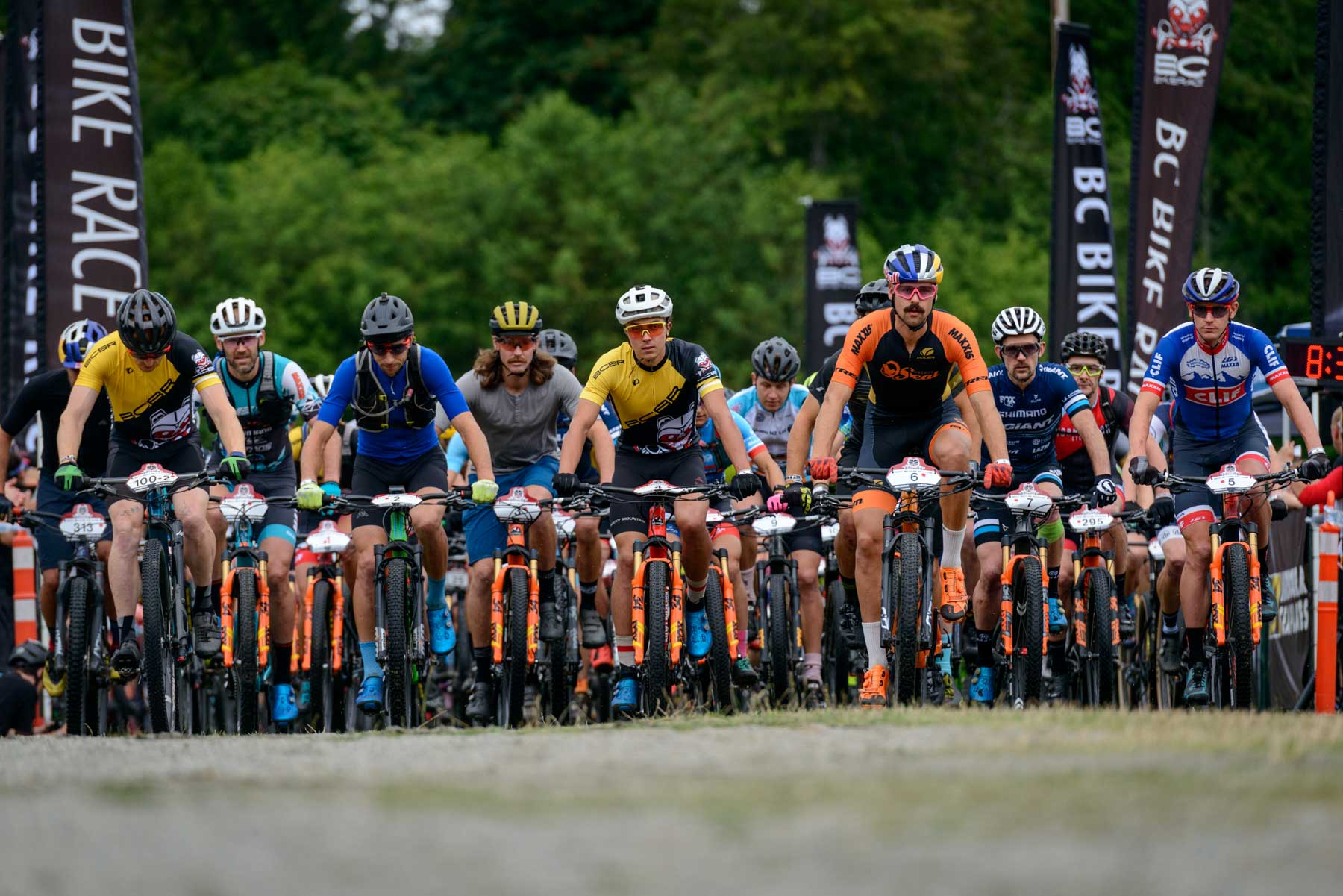 RIDE
To ride is where things open up. The BC Bike Race can also be seen as a 7-day road trip, where you get to ride the best trails in the area without ever looking at a map. Everything is marked and you'll cover a lot of ground. There will be long and punchy climbs, but only to get you to the most enjoyable and best descents the network has to offer. Big smiles guaranteed.
It is the "Ultimate Singletrack Experience" and our course designers work hard to connect the dots to make it happen.
So why not take a breather at the top, stop at an aid station, chat to some fellow racers or take photos.
We've become known for the community involvement and our aid stations. From Hawaiian-themed Tiki bars to dressed-up Hockey players handing out Maple Syrup shots, bacon stations, and live music in the middle of nowhere. We love race-side entertainment.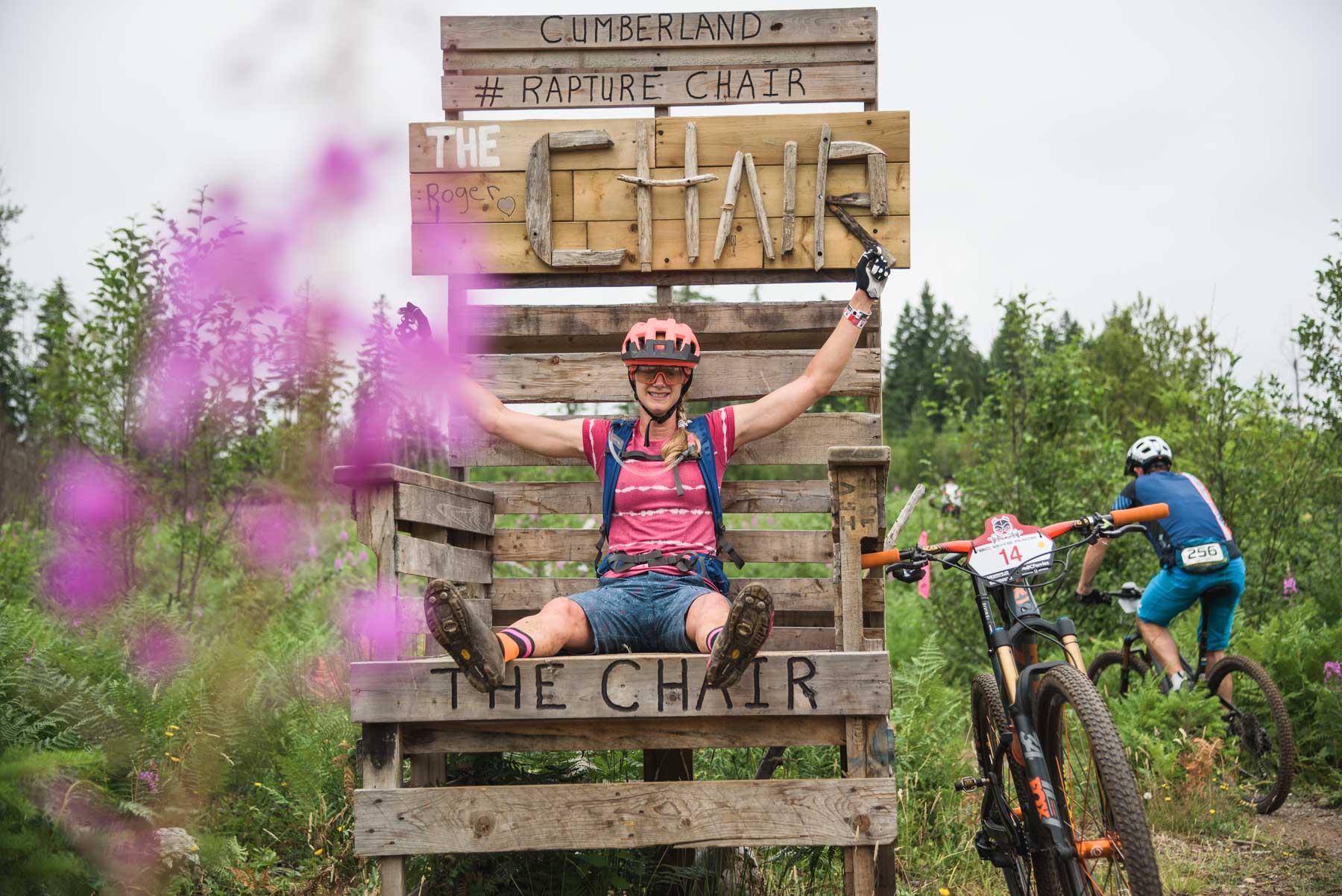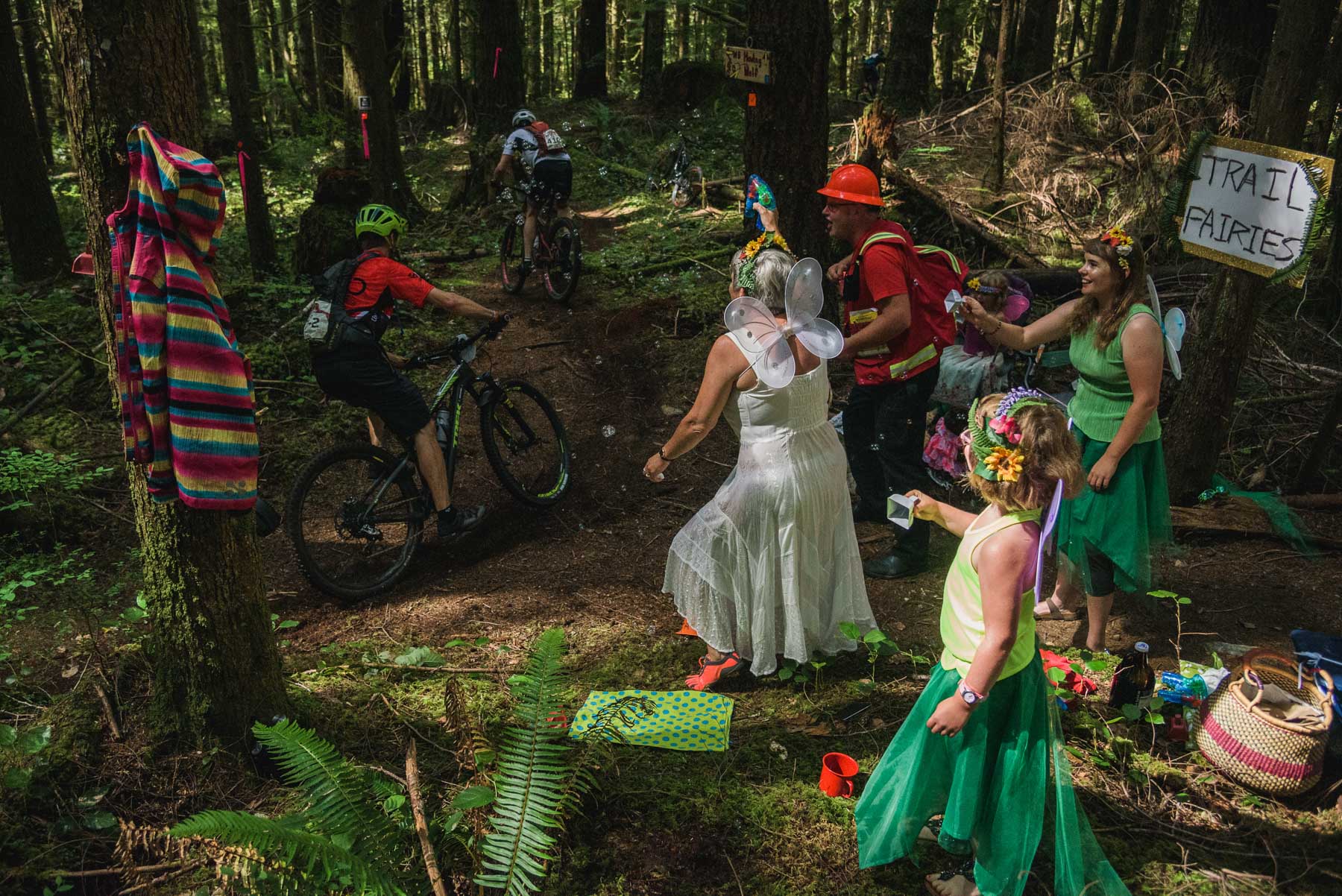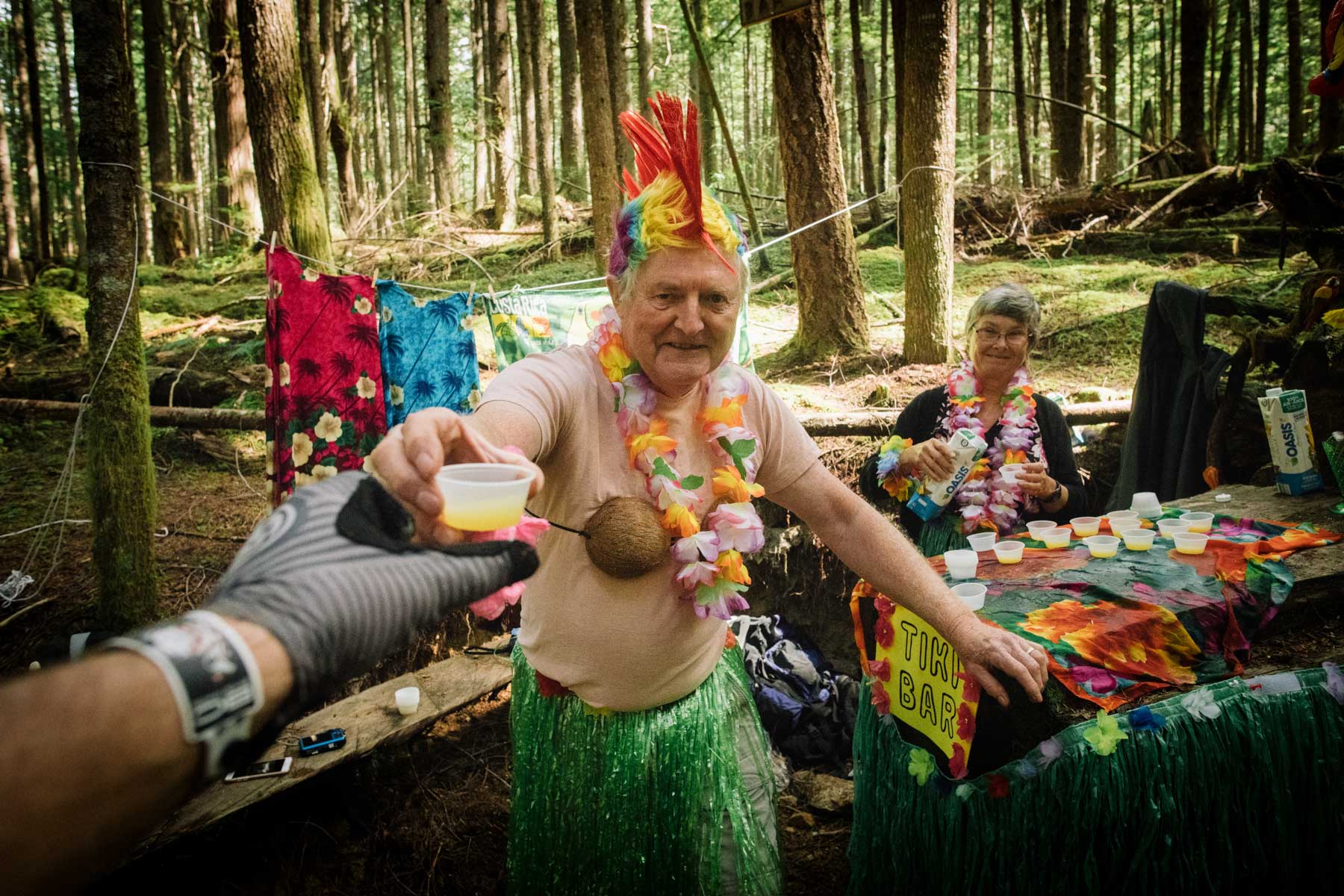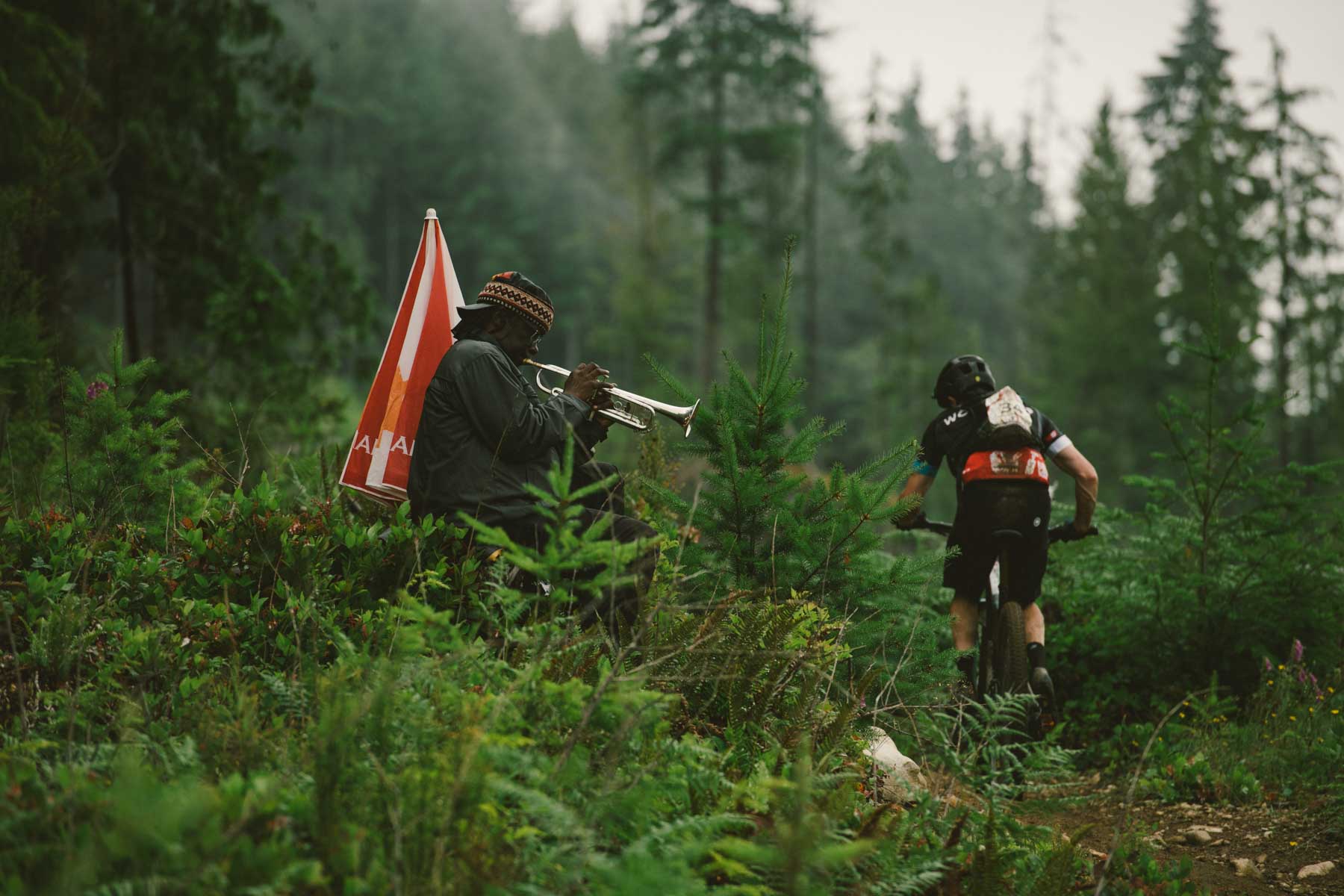 What bike to ride:
Your possibilities here are endless. However, the more pedal-friendly your bike is, the "easier" it will be. We have some big days planned, so keep that in mind. I would say for the best fun/effort ratio you want to land on a 140/150mm rear travel platform. Bikes in this category are very capable on the descends, but also still climb well. Nevertheless, you can also go for a ~160mm bike, work a bit harder on the ups, but have even more fun on the downs. You might start feeling the additional weight at some point though. It's up to you and we've seen longer travel bikes over the years.
For pedals, you're still better off being clipped in, but flats also totally work.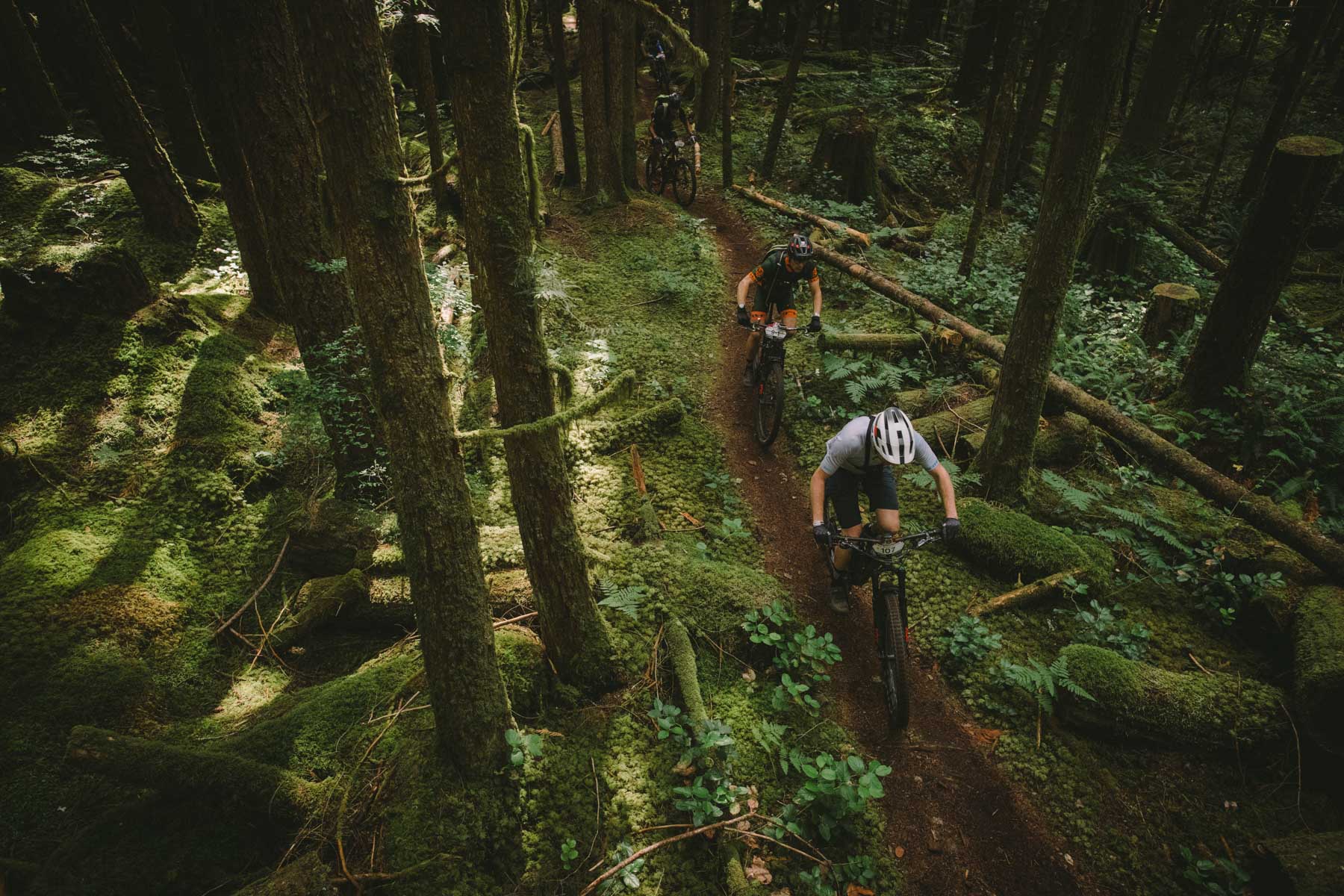 Kit:
If you see yourself more in the "Ride" category you're most likely not going to jump into tight fitting lycra. Looser fitting shorts and jerseys are probably the way to go, paired with a lightweight pack to bring some essentials, e.g. spare tube, pump, tools, snacks, extra layer and maybe a camera.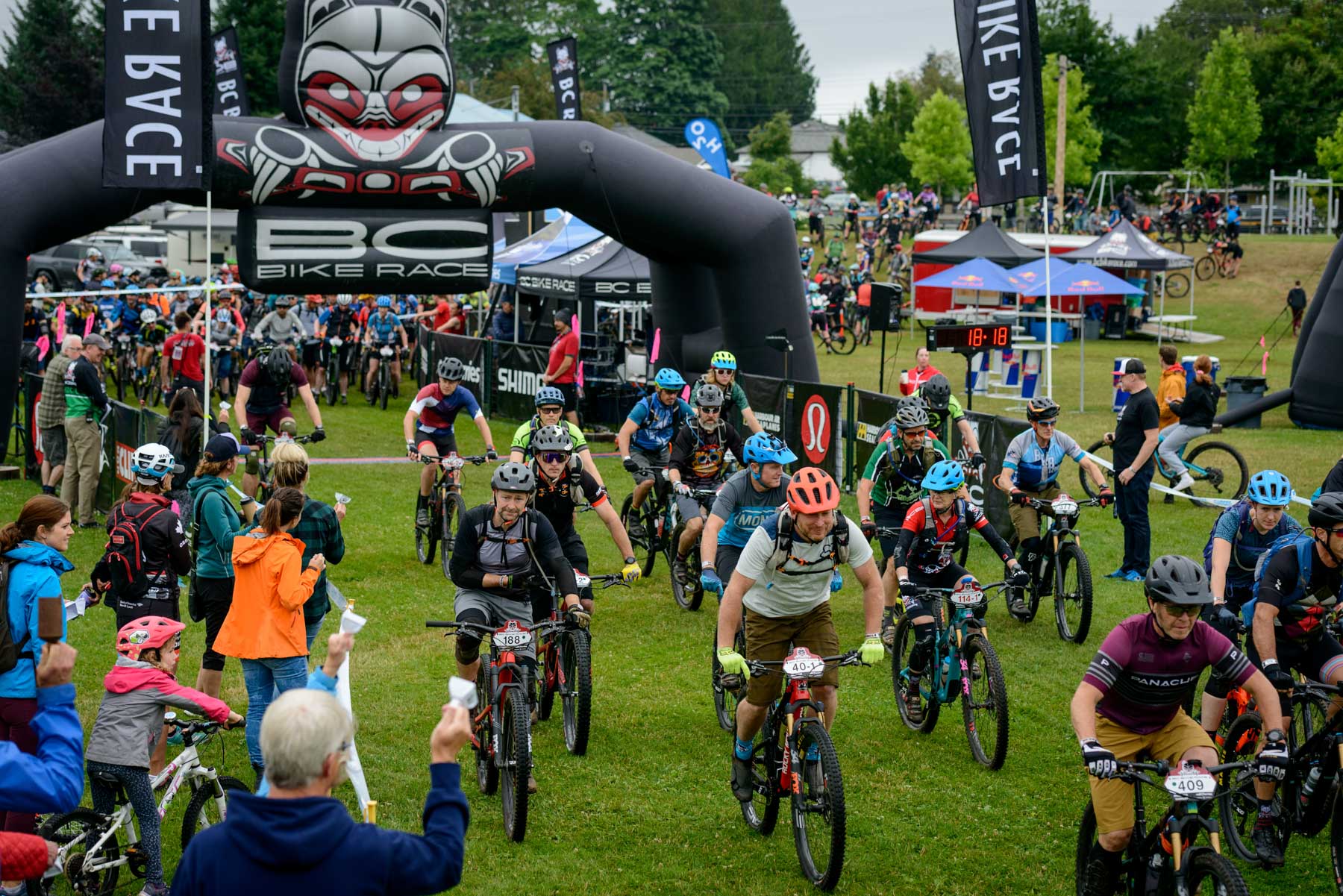 What's your plan, Race or Ride?
We got the sideshow covered.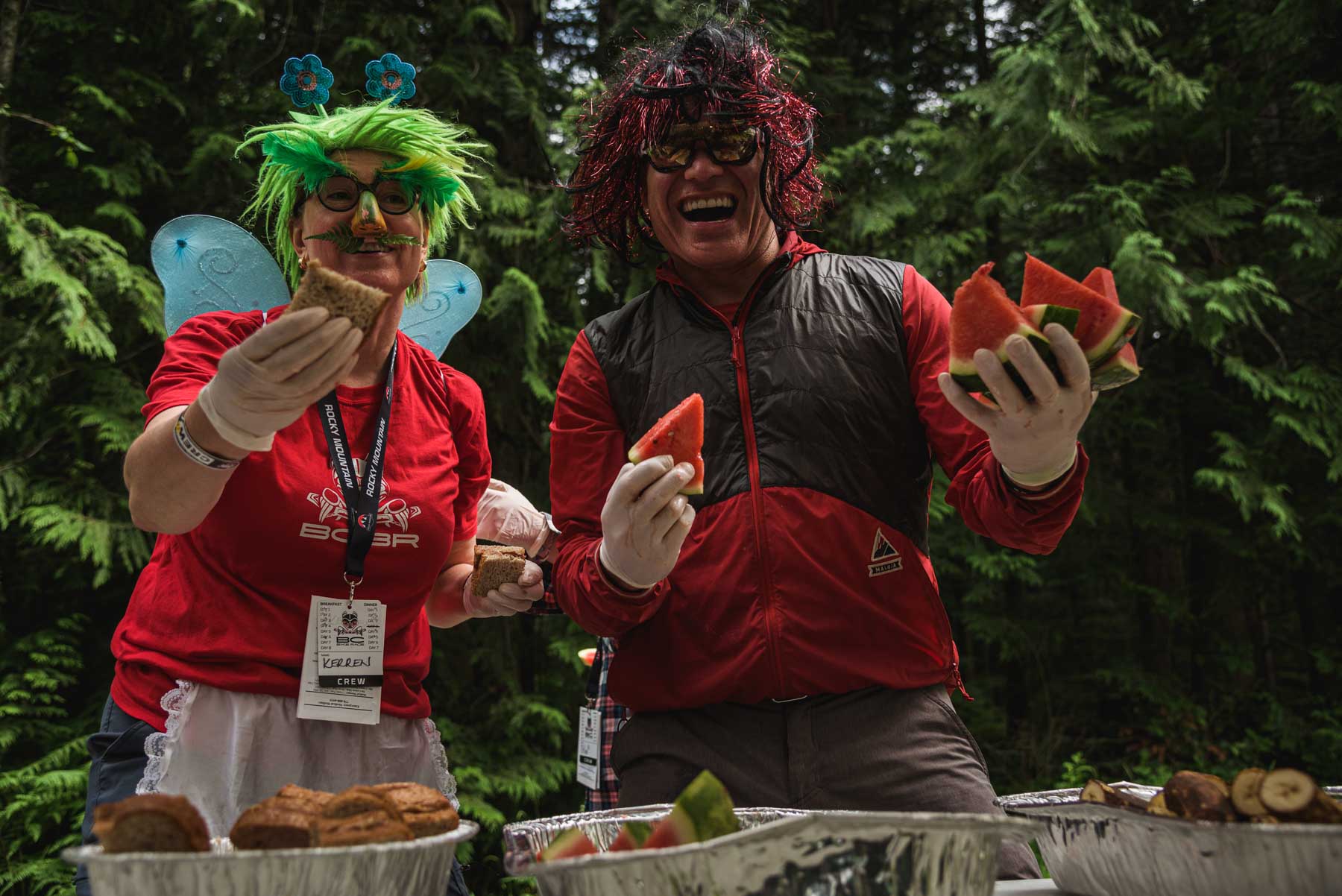 See you on the Island.
Jens