Racing on Island Time
It's Day 1 of the 2023 BC Bike Race and riders are finding their footing in the Cowichan Valley. The return to the Green Zone started with a short Prologue on Maple Mountain singletrack.
BC Bike Race kicked off its 17th year with a return to Vancouver Island, back where it all began. Riders had their first sample of the iconic west coast greenery with a short dip into the singletrack on Maple Mountain for the opening Prologue.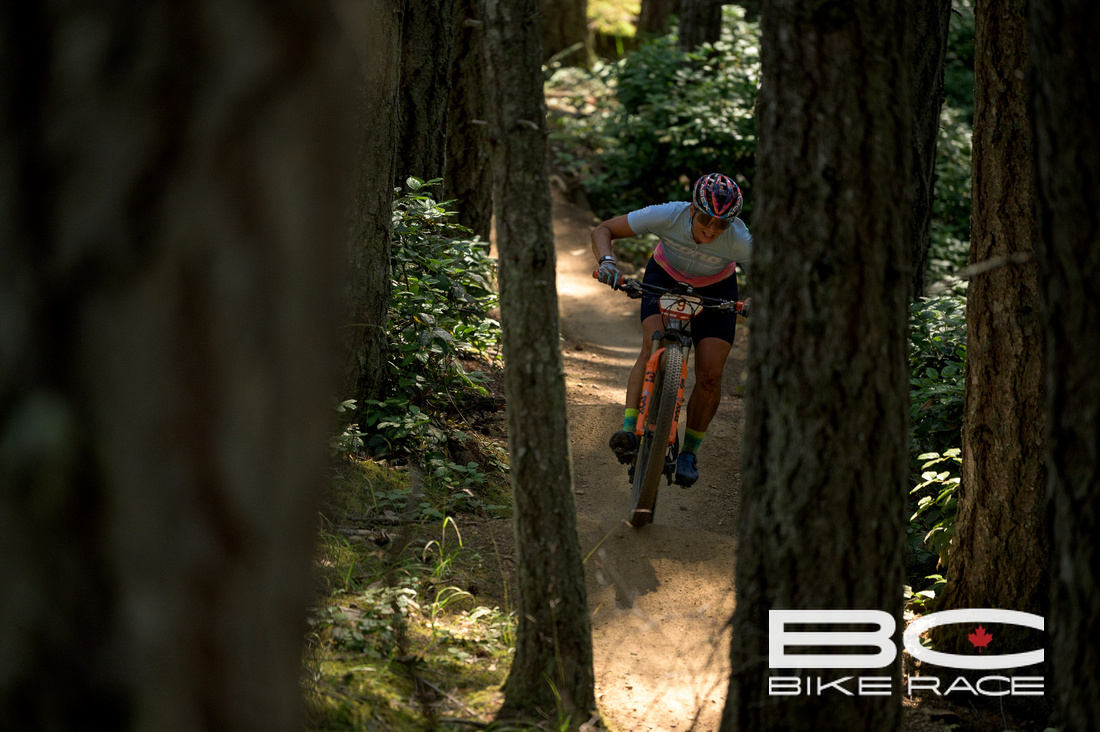 For past BCBR champion Geoff Kabush, the Vancouver Island roots run deep. 
"I really love going back to all the places I rode as a young kid, and I'm excited to head back to Cumberland where I first started," the veteran Canadian racer said ahead of Monday's start. Before Kabush can get to his hometown, he has three days of racing against a strong field of past and aspiring champions. 
"We've got a lot of young guys, it's going to be one of the most competitive fields we have had in a while. This week, the singletrack is a little more relentless. Hopefully, that gives me a bit of a chance to recover a bit and hang in there. I'm excited to see how it goes."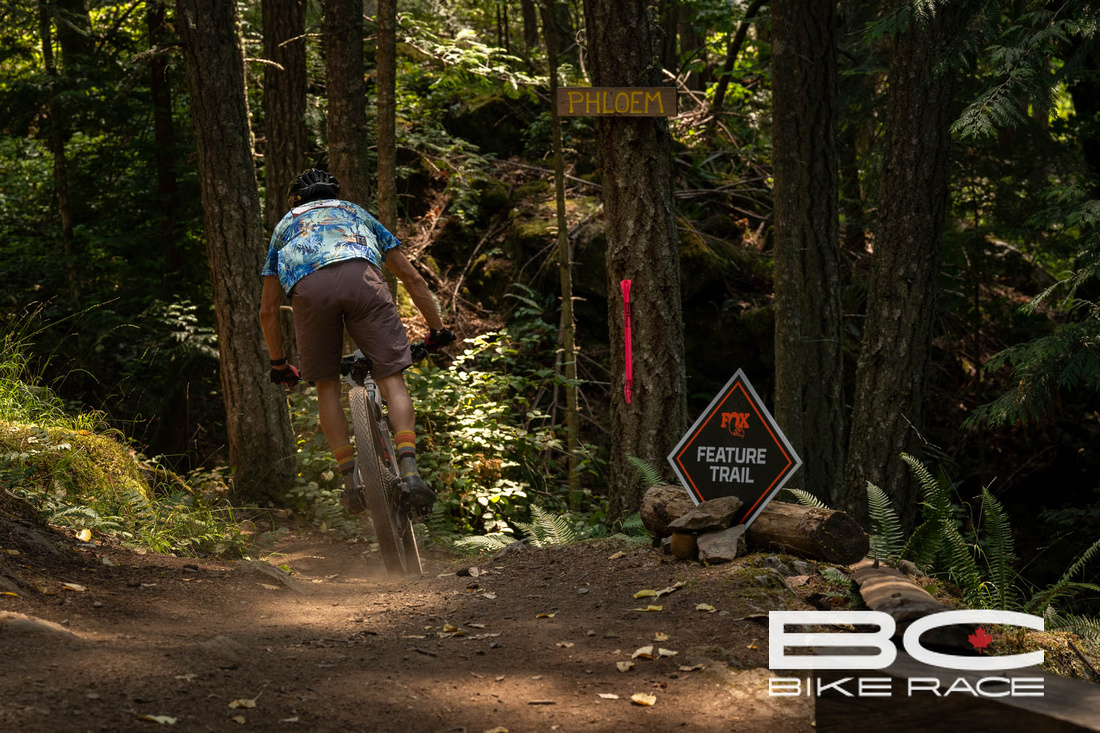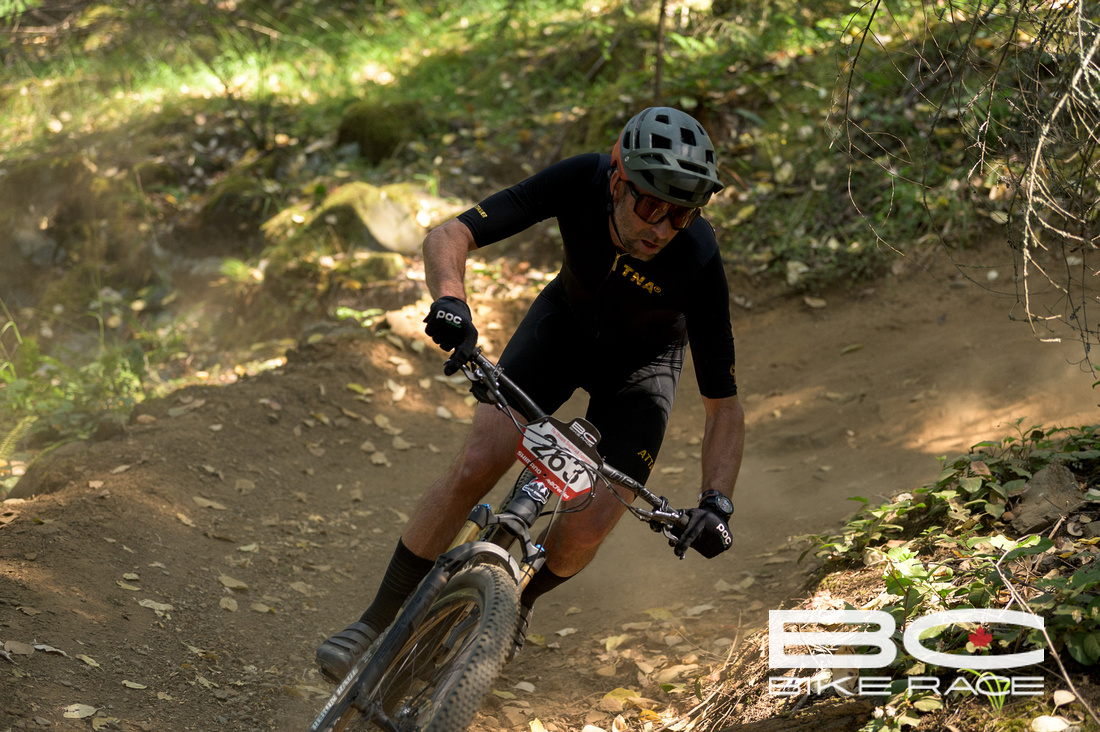 Prologue pits new names against returning champions
This first trail taste of Maple Mountain's singletrack may have looked short on paper, at the 7.8km on the clock (13.4 total) but, in what will surely be a theme this week, distance on paper isn't the same as time on trail. The course eased racers in with a climb up Xylem, a perfect climbing trail with technical highlights, winding through the ferns and arbutus trees, before a cruisy rip down Phloem's berms, and woodwork. Once the legs were warm, Solar Coaster welcomed riders to their first proper taste of B.C. tech.
Those that could keep the flow going through the rocks and roots, and occasional punchy climbs, were rewarded with a smooth ride back down to the finish line. Others quickly found out just how demanding a few kilometers of trail can be.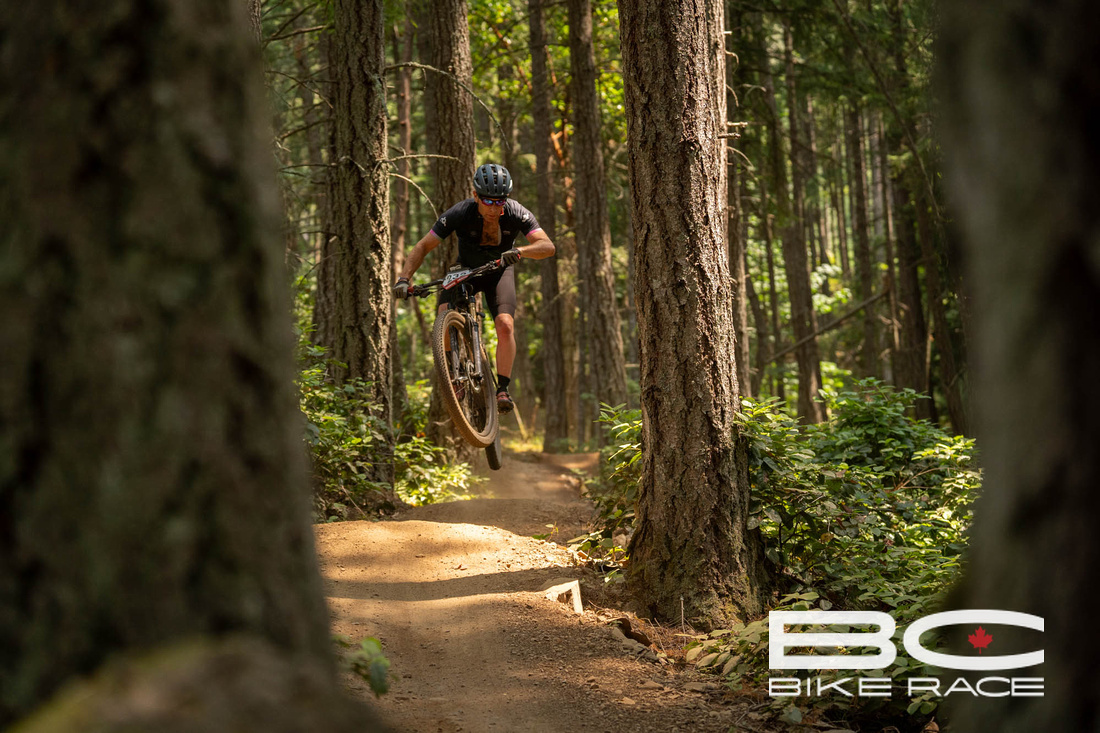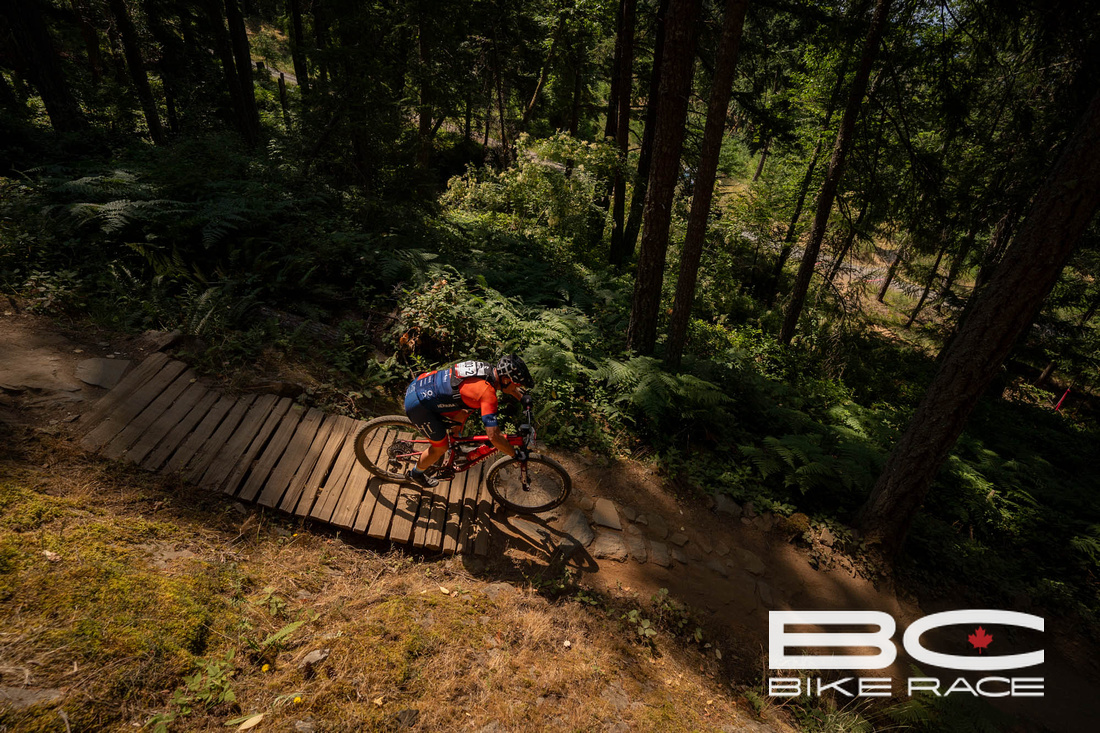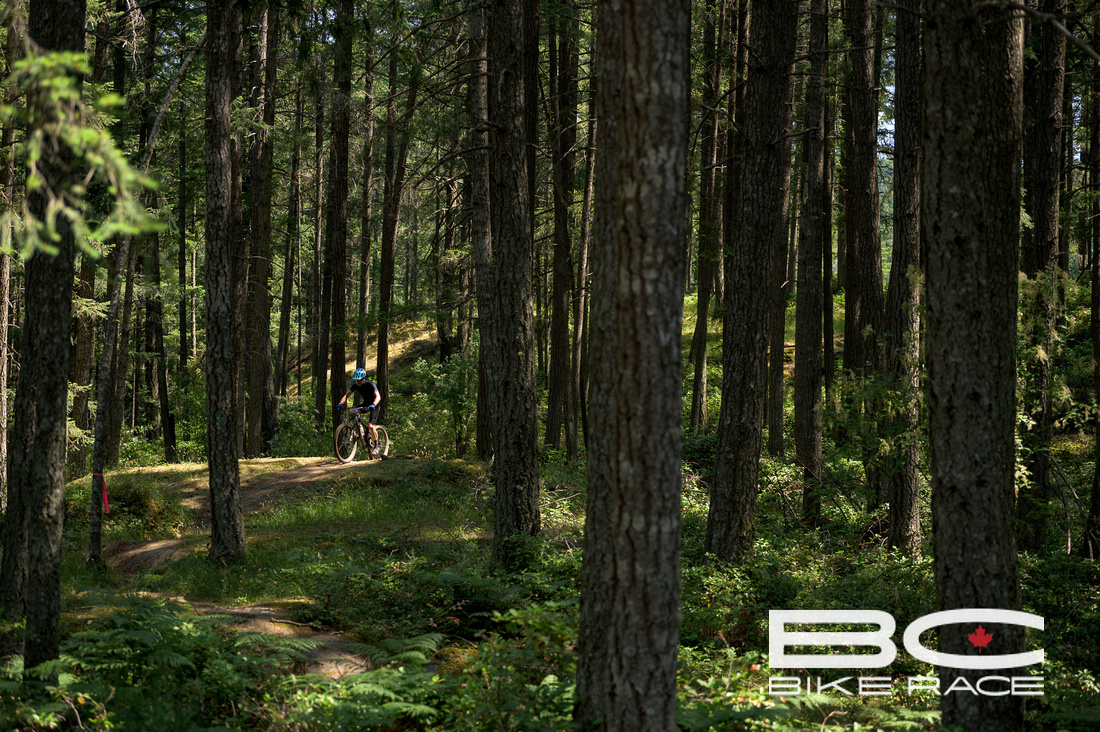 Quinton Disera and returning BCBR champ Katerina Nash finessed the tech better than the rest, earning an early lead in this year's racing. Quinton, the younger brother of 2022 winner Peter Disera, holds a slim 3-second advantage over New Zealand's Craig Oliver going into the first full stage of racing. 
2021 winner Andrew L'Esperance lurks 11 seconds back in third.  
"It's my first time back to what I consider the original BCBR. The organization did a great job putting on a great event in the Okanagan but I think this is the BCBR so it's special to be back here," L'Esperance says. He faces a new location and a deep field of racers this time around. "It's back to the days when there were 10 guys fighting for the win. We've got [Geoff] Kabush, we've got off-road Rob [Britton], a little international spice with Craig [Oliver] and some World Cup XCO speed. I don't know where I'll fit in there – if I'm a gravel guy, an XCO guy or what – but regardless, it's going to be a good time."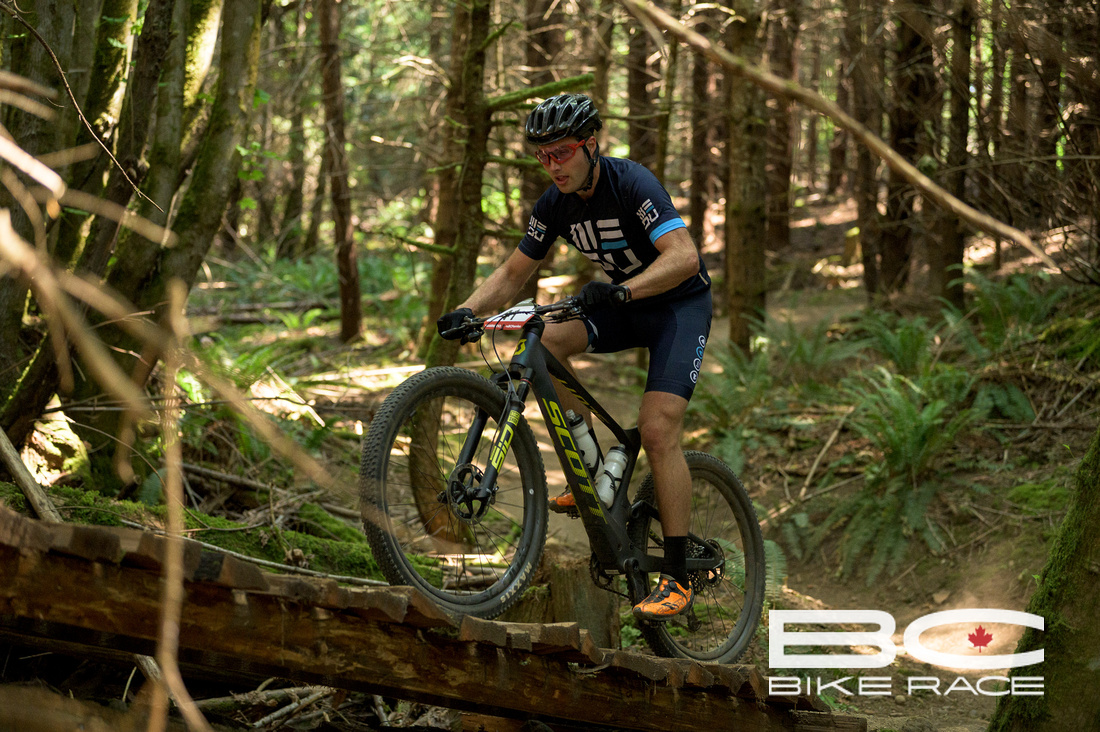 On the women's side, Katerina Nash has an ever-so-slightly larger advantage. The past BCBR champ and World Cup winner finished 21 seconds ahead of young Albertan talent, Eva Poidevin. Veteran U.S. racer Evalyn Dong finished on the same minute, 51 seconds back. While every second counts, there is still a long week of racing ahead. This week's racing is promising to be as exciting as ever.
2022 winner, Sandra Walter, will try to defend her title on new, but familiar ground. "The trails here are awesome. Last year was really fun too, a different flavour. I'm looking forward to more familiar turf here with rainforest-type singletrack." For Walter, fourth on day one, the change of scenery doesn't bring a change in tactics. "It's still mountain biking, we take it as it comes and the goal is to ride fast and smooth and have fun!"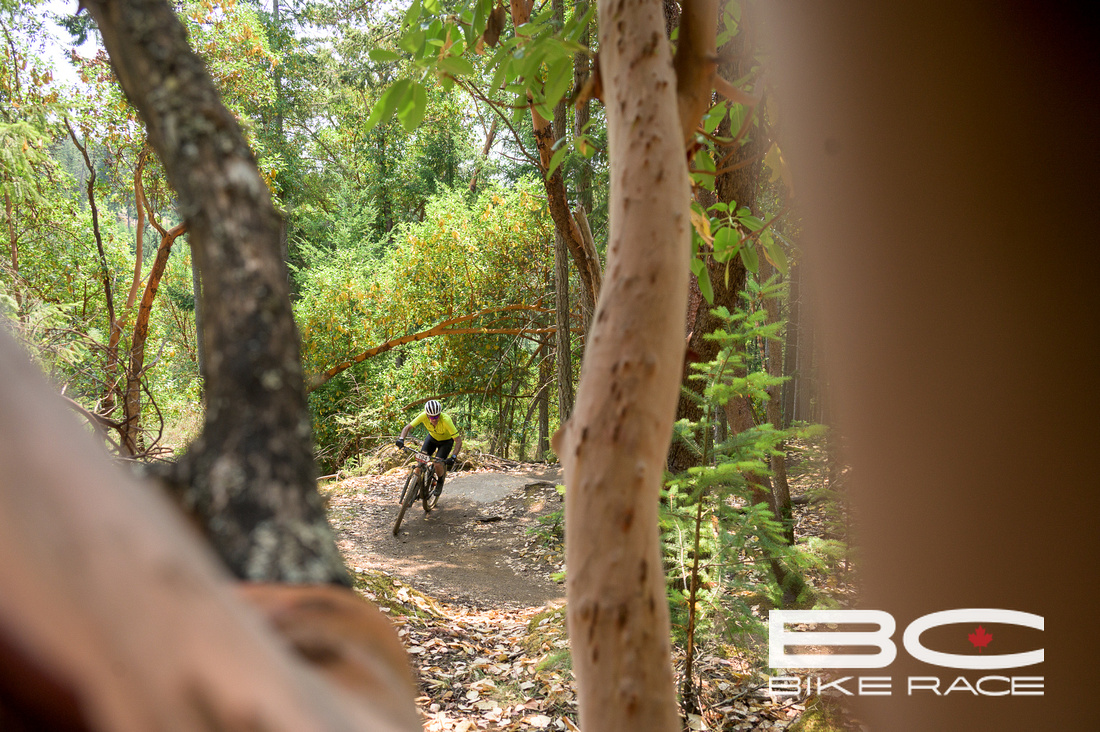 Those that couldn't tap into Maple Mountain's flow will have another chance tomorrow. Today's TT helps seed the 603 racers for the first full stage of the week on neighbouring Mount Tzouhalem. A full 39.9km of racing (32.6 on the clock) starts with A Grand Traverse before rolling through the idyllic tech of Field of Dreams and a ruckus cruise down Double D to finish off the day.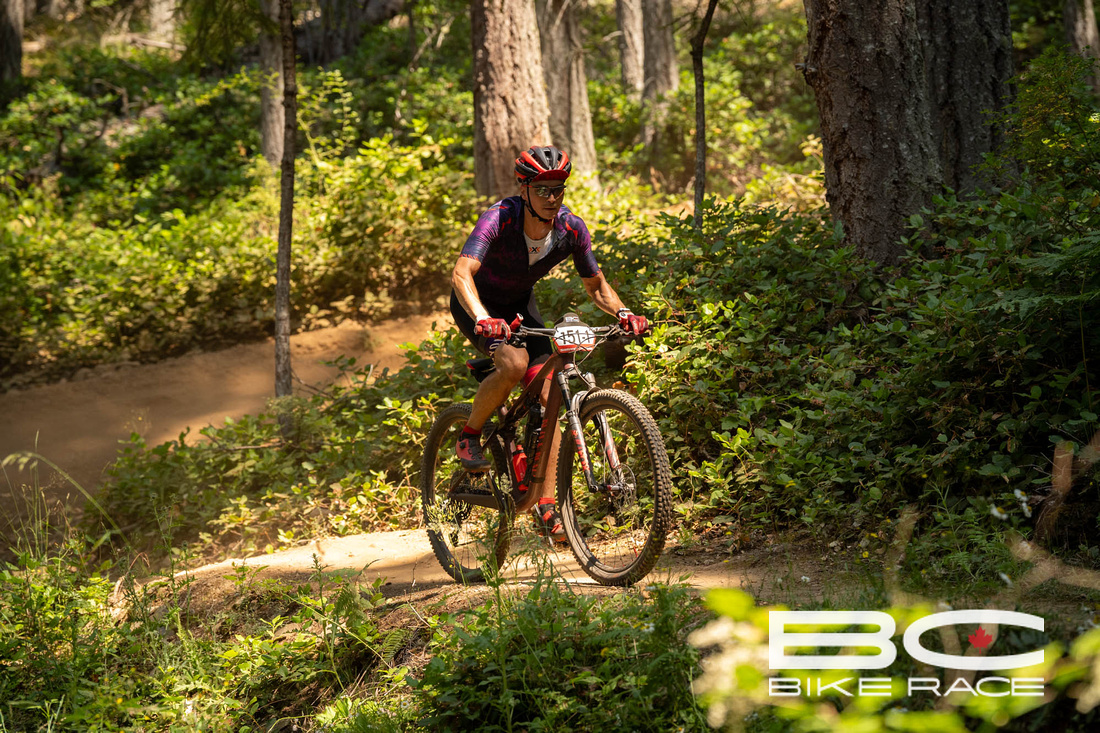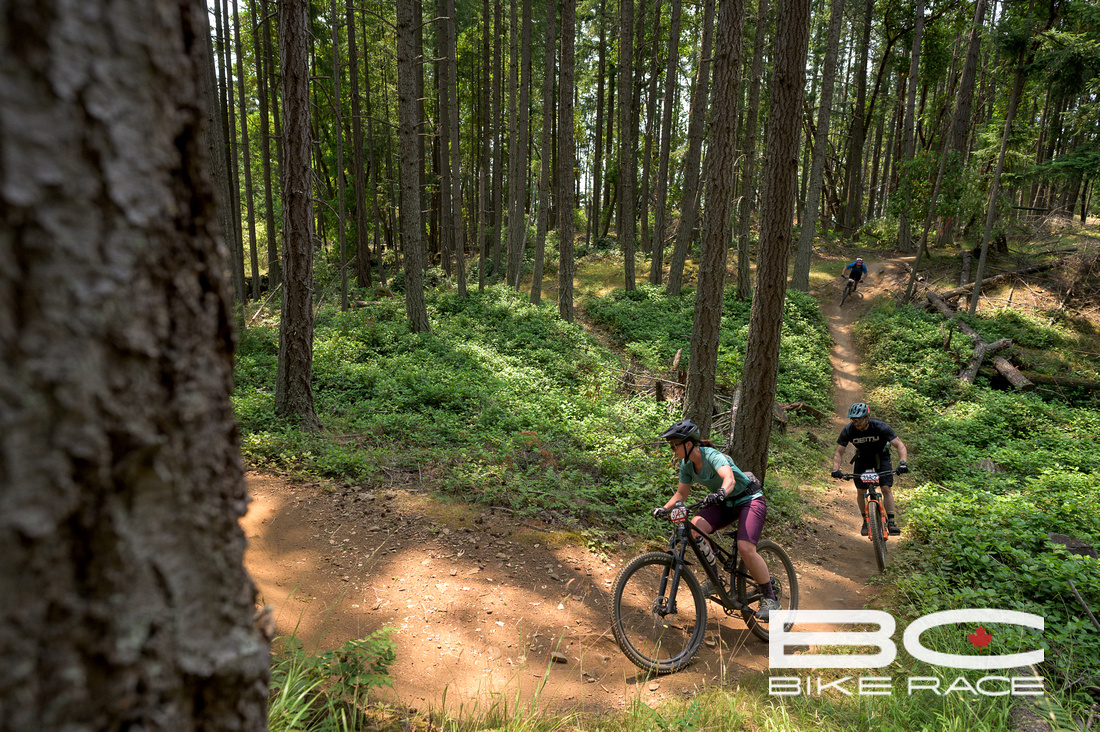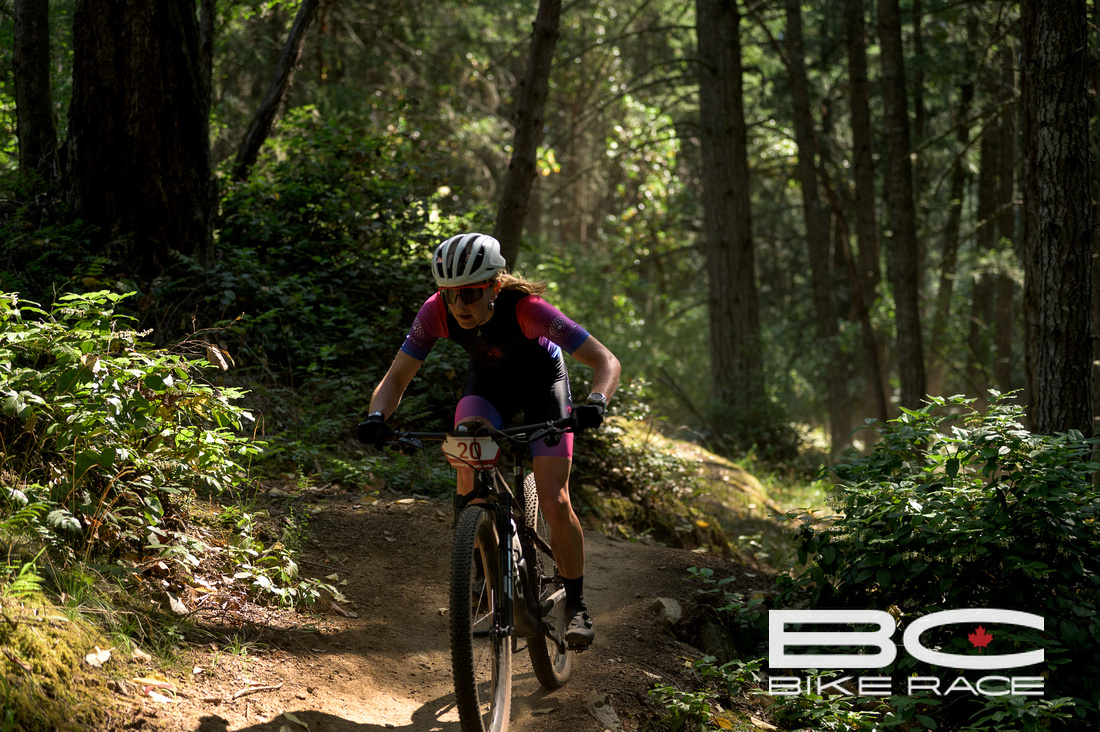 BCBR gets back to Basecamp 
With the return to Vancouver Island, BC Bike Race's iconic tent village is also back for 2023. Organizers and a small army of volunteers were busy all Sunday assembling the 250 tents needed to house the majority of this week's 603 racers.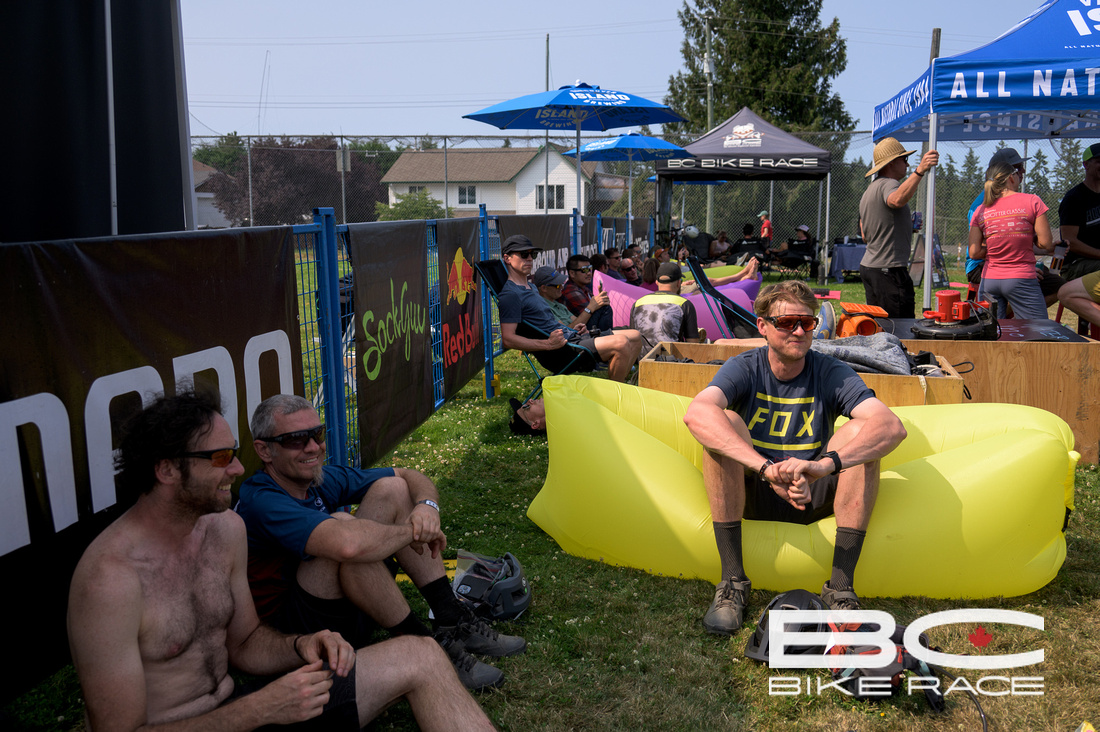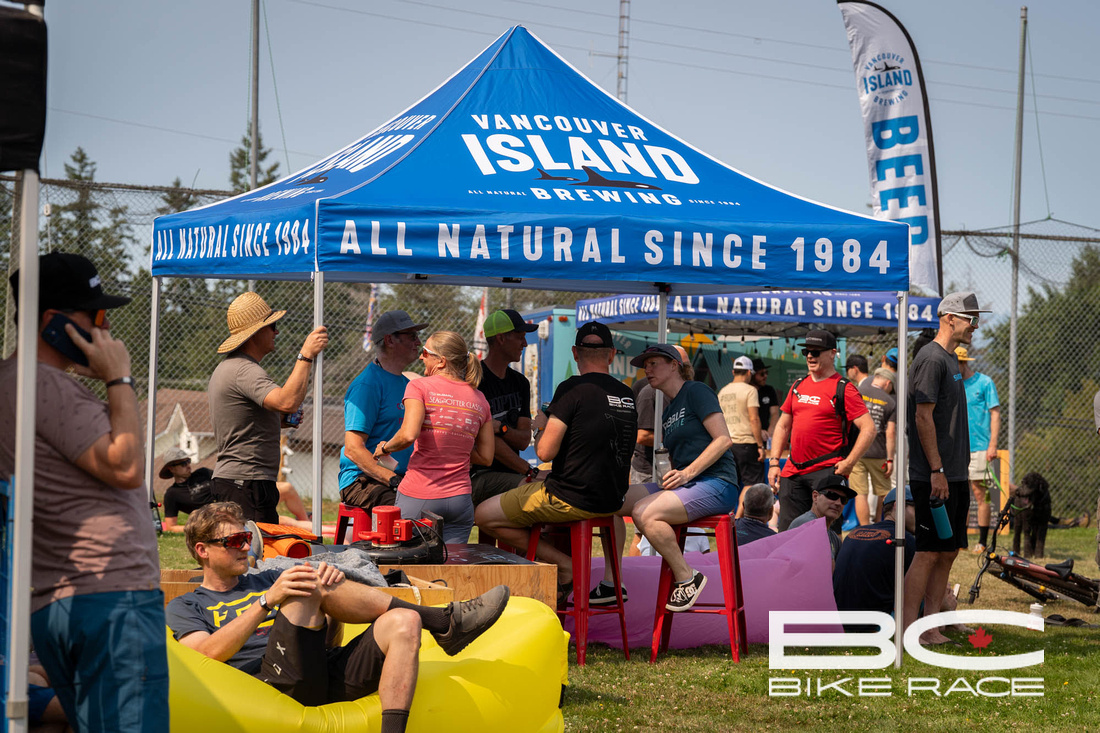 Basecamp is more than tents, though. For those needing a little help unwinding after today's Prologue TT, or for the racers from 35 different countries around the world feeling tight from a long day of travel, the traveling village includes wellness, massage, a beer garden and game stations and a warm traditional welcome from a group of singers and dancers from the local Cowichan Tribes to make racers feel at home away from home in the coastal village of Crofton. Whether they arrived by BC Ferries, by plane or a local that drove from nearby towns, the trip here was amazing. The journey, and "The Ultimate Singletrack Experience" is just beginning. 
With BCBR returning to the Cowichan Valley for 2023, we are honored and grateful to be riding on the traditional and unceded territory of the Quw'utsun (Cowichan) Tribes of the Coast Salish Peoples.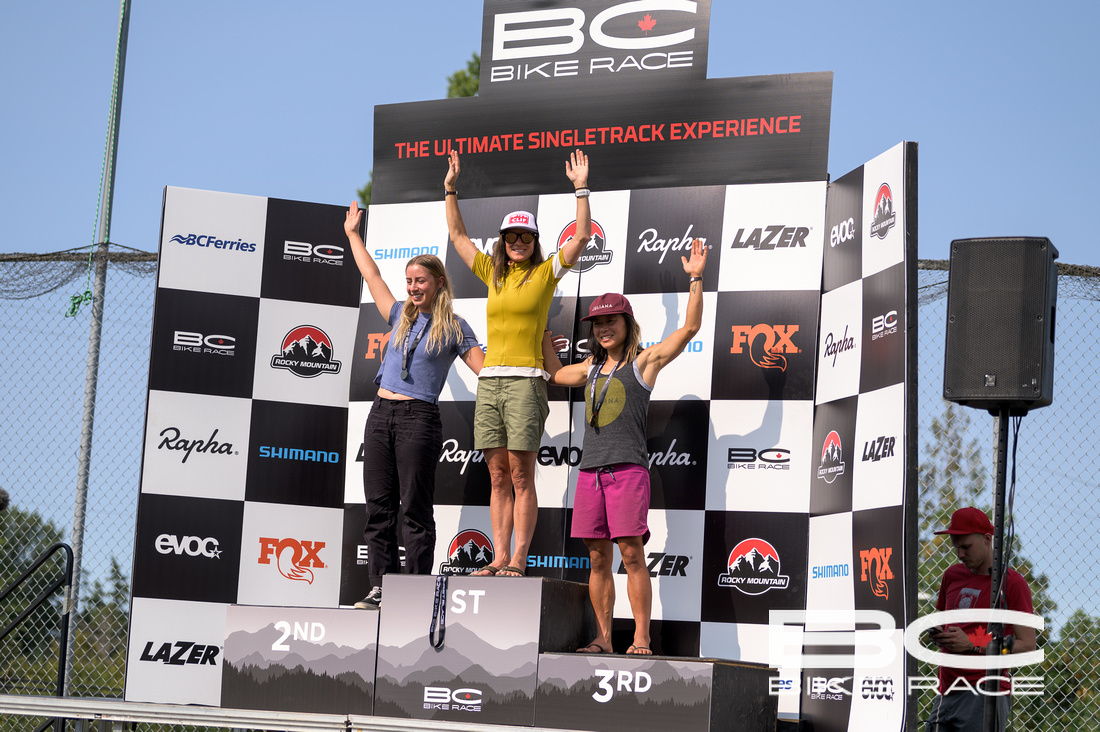 Open Men's Results
Quinton Disera            – 25:36
Craig Oliver                   – 25:39 (+0.03)
Andrew L'Esperance – 25:47 (+0.11)
Open Women's Results
Katerina Nash              – 30:09
Eva Poidevin                 – 30:30 (+0.21)
Evelyn Dong                  – 31:01 (+0.52)